There are currently some challenges in the construction industry and we must be able to deal with them as quickly and efficiently as possible. This is why an open web floor system such as TRIFORCE® is a great solution to our problems.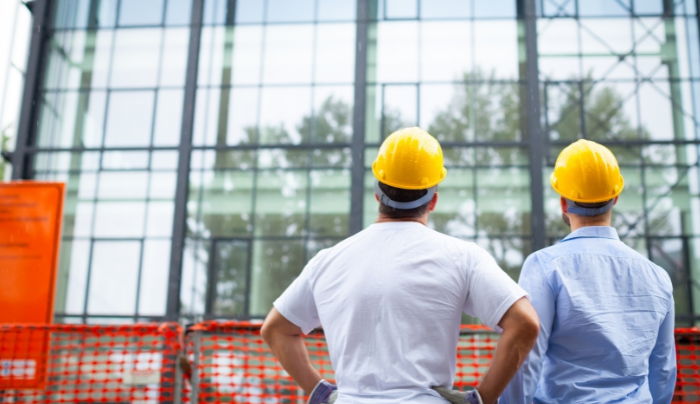 Here are present concerns that can be helped by using TRIFORCE® joists:
1) Labor shortage and housing scarcity
Employers in the construction industry have reported difficulty recruiting workers in current times. This, unfortunately, is a reality for many contractors. New solutions must be found to address the lack of personnel.
Due to their light weight, TRIFORCE® joists are easier to install and handle on a construction site. All the webs are finger jointed, eliminating the need for heavy metal connector plates. Therefore, fewer people are required to do the installation.
And let's talk about the lack of housing. This issue creates the need to build houses or apartments more quickly. Time is therefore becoming a crucial element to counter the housing shortage and to meet deadlines on construction sites. Speed is a very influential factor in a project and an open web floor system like TRIFORCE® will help you save money and also, time.
There is no wait to obtain the product. TRIFORCE® joists are in stock at a number of distribution centers throughout the U.S and are ready to be shipped to any site rapidly.
The fact that you can adjust the length of TRIFORCE® joists onsite means you don't need to wait for an engineer's approval.

The TRIFORCE® open web design means no more need for cutting holes.This allows for faster plumbing, electrical and HVAC system installations.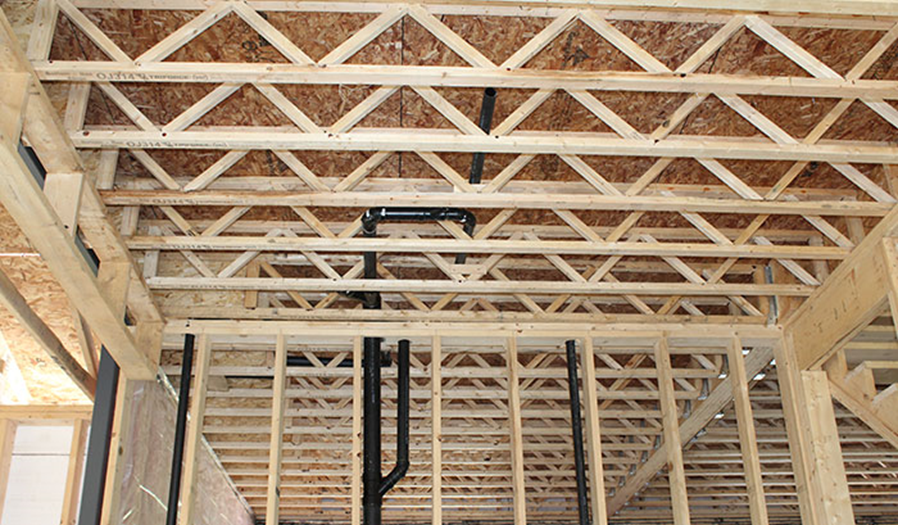 2) No worries as technology evolves, as TRIFORCE® is a state-of-the-art product
TRIFORCE® open joists stand-out in many aspects. They are manufactured in an ultra-sophisticated facility with a 100% robotic production. They are built to very precise standards. The manufacturing plant is at the cutting edge of technology, which guarantees an efficient assembly of our products.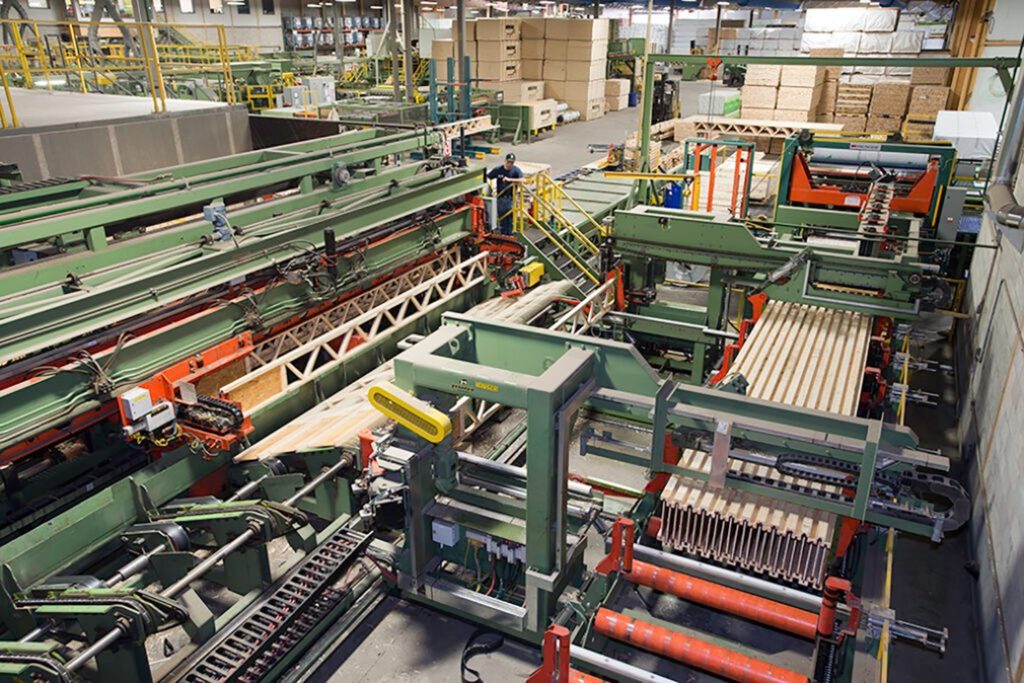 A rigorous manufacturing process and quality checks via the robotic assembly process ensure accurate milling and orientation of the finger jointed components. Each joist is individually tested before being delivered.
Because of this, builders know they can install TRIFORCE® joists with confidence and produce an engineered wood floor system with quality backed by a lifetime warranty.
Regarding our daily life; how can an open joist floor structure such as TRIFORCE® be useful? Well, as an example, for the past ten years, houses have been equipped with new types of air distribution systems.These systems help control humidity and provide good air circulation throughout the home. Your environment will be healthier and, at the same time, will preserve your health and that of your family.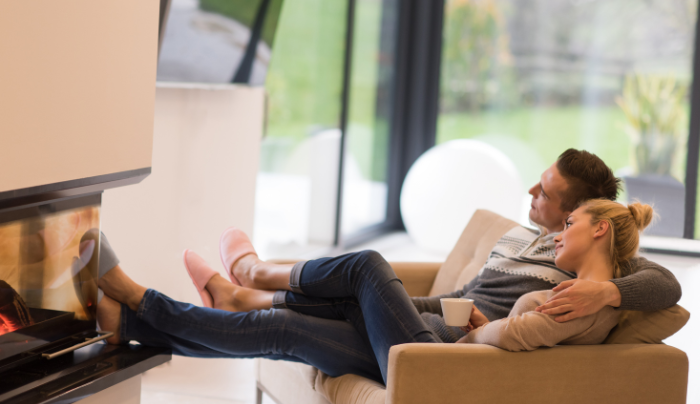 Enjoying the comforts of home means controlling the temperature and humidity of the air flow. The newer HVAC systems are more efficient than ever but require many pipes running through the floor system. TRIFORCE's open web configuration can easily accommodate all those pipes and make your home life healthier and more enjoyable.
3) Environmental Impact
We manufacture wood products in a facility made essentially of wood, working hard to comply with sustainable development principles. The process of making TRIFORCE® joists treats raw materials protectively, using less wood fiber than what is required by other products designed to do the same jobs. The facility has considerably reduced its raw material losses and now has a loss rate of less than 3%. The manufacturing process of TRIFORCE® open joists consumes less energy than what is required to manufacture other engineered joists.
Our manufacturing plant is 100% powered by hydro-electricity, a totally clean energy. To further minimize our ecological footprint, we made sure we used as little energy as possible to run our operations.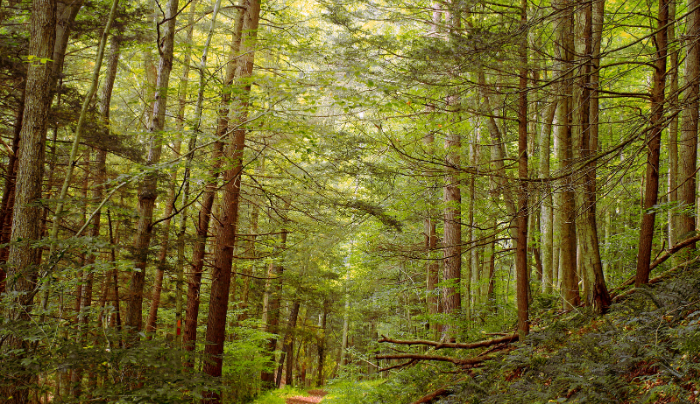 Also, the glue used in our finger-jointed webs is a sustainable product and more efficient than the use of metal plates to connect joints. The glue has proven itself: it is a structural type waterproof resorcinol glue that is NES and CCMC approved. This adhesive is resistant to harsh climatic conditions it may encounter: humidity, water, cold, extreme heat and even fire.
It is a renewable resource with surprising strength and flexibility. We have used as much wood as possible in the construction of our facilities. We are also proud to sell a sustainable, all-wood floor joist system that embodies this eco-friendly spirit. We sincerely hope TRIFORCE® joists, and the story behind our manufacturing plant, inspire you in your own projects!
Read the spec guide to learn more: