MEET THE OPEN JOIST TRIFORCE®
As a builder, your daily challenges can include labor shortages, plan changes, jobsite safety concerns, tight deadlines and late shipments.  More than one of these issues often arise when steel-plated trusses are prescribed for floor framing.
Now you have an alternative. TRIFORCE® Open Joist.
STEEL PLATED FLOOR TRUSSES VS THE OPEN JOIST TRIFORCE®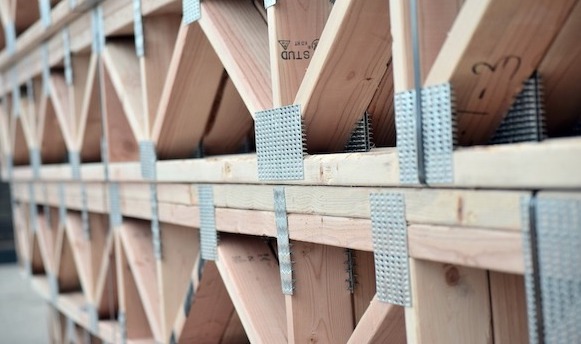 STEEL PLATED FLOOR TRUSSES


Not adjustable at the jobsite.
If plans change or a foundation is out-of-square, plated trusses cannot be altered to fit the new circumstances. New trusses must be manufactured with significant wait times, especially during peak building seasons.


Steel plates have several drawbacks.
They make plated floor trusses very heavy and, along with excessive weight, present a handling danger because of sharp plate edges. And, plates often interfere with the installation of mechanicals. Steel is also a non-renewable resource manufactured with great energy use


Floor trusses are not fire code friendly.
In jurisdictions where recent versions of the IRC fire code are enforced, a protective membrane must be installed on the underside of plated truss floor framing.





Repairs are costly and time consuming.
If a plated truss is damaged or altered, a custom repair detail must be prepared by an engineer, usually resulting in a work delay.




Floor trusses are expensive.
Steel plates add significant costs. Because of their design, plated floor trusses use more wood fiber than is actually necessary for their required strength. And, their manufacturing process requires more labor attention than other products.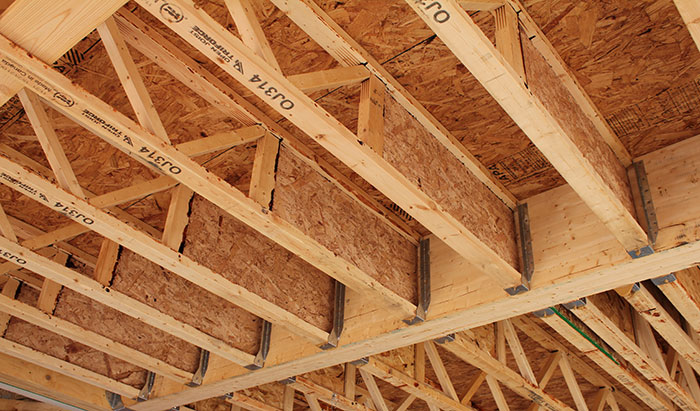 Trimmable in the field.
Instead of waiting for replacement trusses to be built, trim a joist to fit and continue framing. And, TRIFORCE® joists are shipped from stock so order turnaround is measured in days rather than weeks.


All-wood finger-joined floor joist.
There are no metal plates to add weight, injure framers or hinder the installation of electrical, plumbing or HVAC systems.





Fire code compliance is easy and inexpensive.
When only the short trimmable end of the TRIFORCE® joist is clad with gypsum board or wood, there is no need to install a fire protective membrane on the bottom of the first story floor system as per Exception 4 to Section R302.13 of the 2015/2018 IRC.


Standard repair details are available.
Because TRIFORCE® is a stock product with years of installation experience, engineered repair details for the most common issues are already in existence and utilize repair materials common on job sites.


Cost effective.
Efficient use of wood fiber, lack of steel connectors and a state-of-the-art robotic manufacturing process keep the cost of TRIFORCE® competitive. TRIFORCE® offers a superior "strength-to-cost" ratio.


Certified through testing.
Unlike plated floor trusses, every TRIFORCE® joist is tested to its capacity before leaving the factory. This testing backs up a unique lifetime product warranty.
TRIFORCE® COMBINES THE BEST OF WOOD-I & FLOOR TRUSSES
NOT CONVINCED YET?
READ OUR CASE STUDY.
Using TRIFORCE

®

 instead of plated trusses helps a contractor save on labor and get ahead of schedule!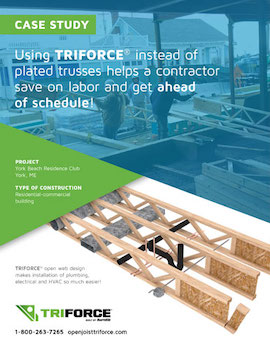 CHECK OUT THE BROCHURE TO LEARN MORE
WE'RE BIASED.
READ WHAT THEY SAY ABOUT TRIFORCE®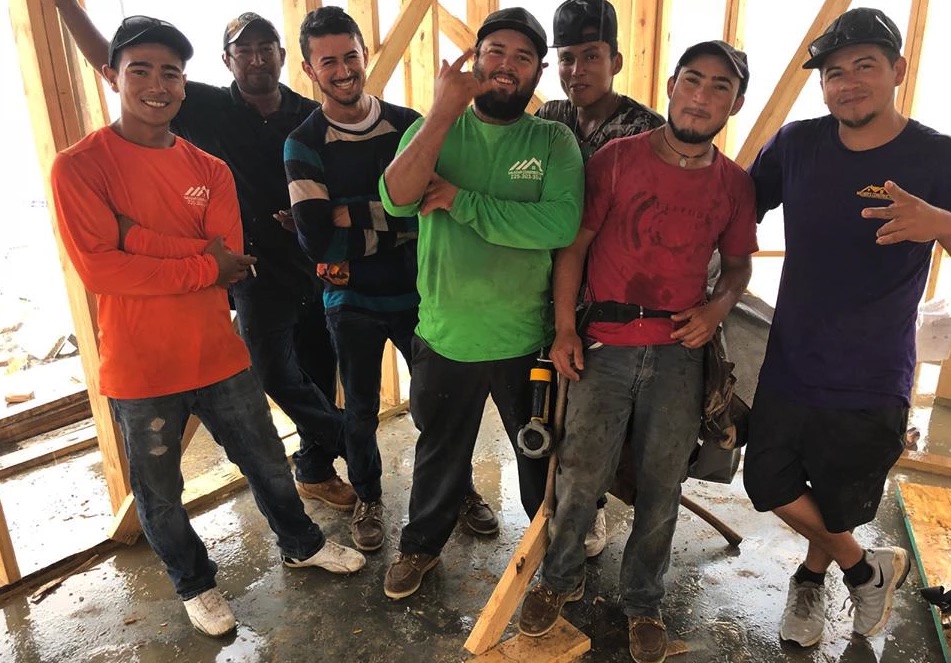 Your innovative open joists are a good example of never taking-for-granted, the down side of certain building products, just because everybody else uses them.
TRIFORCE is probably the best example of what can be accomplished if we ask ourselves, "why do I continue to choose what everybody else specifies, without considering the extra work + cost that product generates?".
Mike Carson
Mike Carson Construction, Inc – Louisiana
SEE HOW TRIFORCE® COMPARES WITH OTHER PRODUCTS