MEET THE OPEN JOIST TRIFORCE®
As a builder, your daily challenges can include labor shortages, plan changes, fire compliance concerns, tight deadlines and floor vibration control.  More than one of these issues often arise when wood I-joists are prescribed for floor framing.
Now you have an alternative. TRIFORCE® open joist
WOOD I-JOISTS VS THE OPEN JOIST TRIFORCE®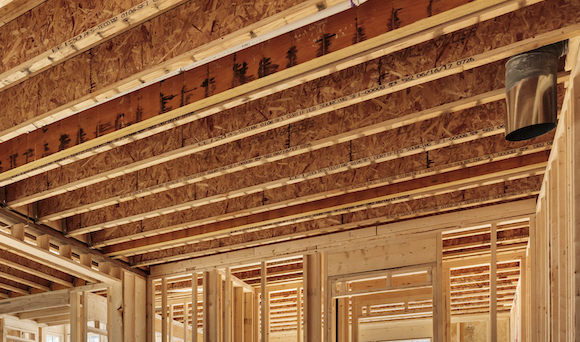 Trimmable at the jobsite.
Both I-Joist and TRIFORCE® are adjustable on site. This is a major advantage when plans change or a foundation is out-of-square.




Labor costs.
I-Joist need to be drilled for mechanical installations (HVAC, electrical, plumbing, etc), that means time and effort.




Wood-I joists are not fire code friendly.
To comply with the US building codes floor system fire protection requirements, I-Joists must be covered on both sides of their full solid web with fire-resistant chemicals or cladding.




Vibration control is laborious.
Both web stiffeners and blocking can be necessary to obtain the desired floor stiffness with an I-joist floor structure.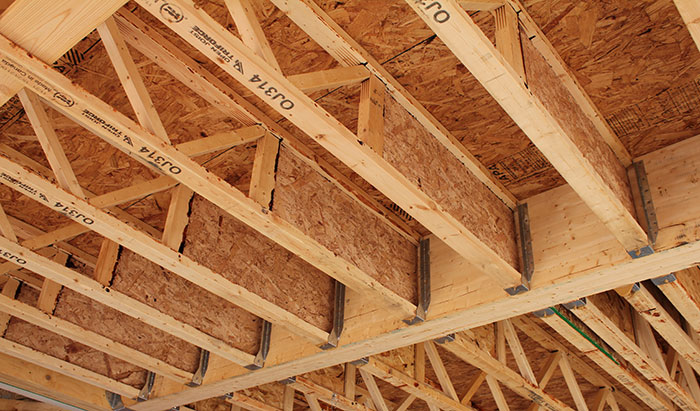 Trimmable in the field.
TRIFORCE® open joist is produced in several depths and lengths to fulfill floor framing needs. Lengths are offered in two foot increments due to their 24" trimmability.


Open web design: save on surrounding installation.
The design of the TRIFORCE® allows professionals to quickly intall plumbing, electrical and HVAC systems during or after construction - a great way to keep labor costs down.


Fire code compliance is easy and inexpensive.
When only the short trimmable end of the TRIFORCE® joist is clad with gypsum board or wood, there is no need to install a fire protective membrane on the bottom of the first story floor system as per Exception 4 to Section R302.13 of the 2015/2018 IRC.


Vibration control: build a better floor.
Adding strongbacks in strategic locations increases floor system performance by distributing loads to adjacent joists. The resulting rigidity effectively dampens vibration. Strongback installation is quick and easy.


Certified through testing.
Unlike I-joists, every TRIFORCE® joist is tested to its capacity before leaving the factory. This testing backs up a unique lifetime product warranty.
TRIFORCE® COMBINES THE BEST OF WOOD-I & FLOOR TRUSSES
NOT CONVINCED YET?
READ OUR CASE STUDY.
A prefab home manufacturer's quest for the ultimate floor joist leads it to TRIFORCE®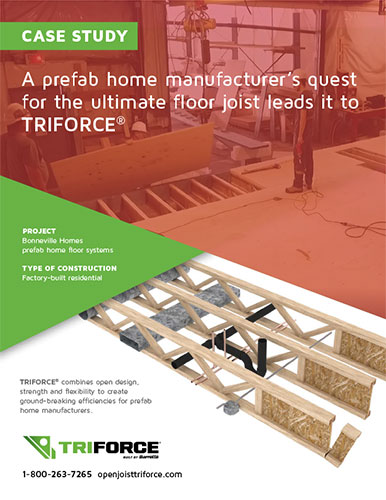 CHECK OUT THE BROCHURE TO LEARN MORE
WE'RE BIASED.
READ WHAT THEY SAY ABOUT TRIFORCE®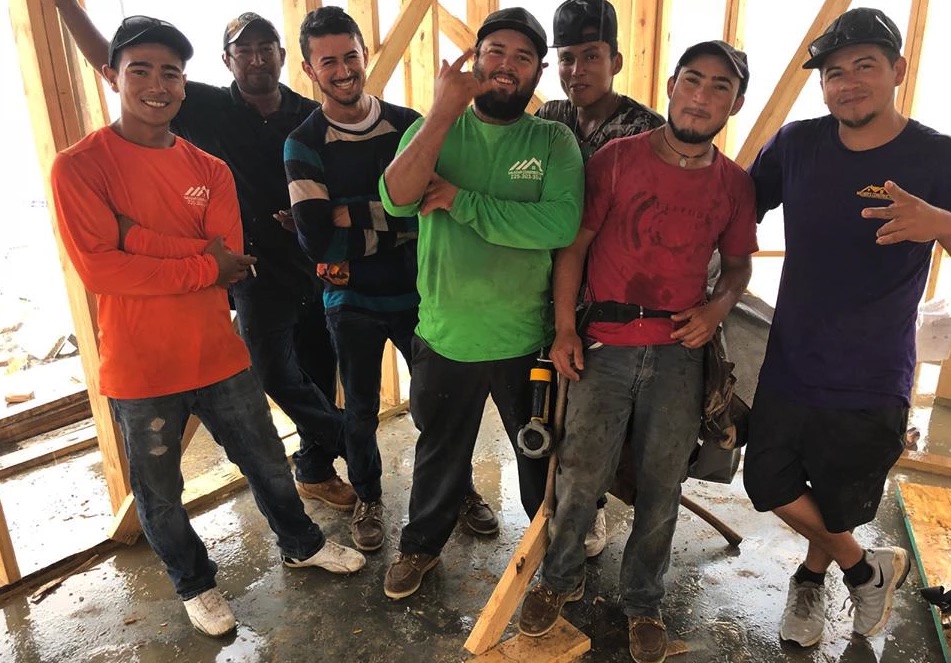 Your innovative open joists are a good example of never taking-for-granted, the down side of certain building products, just because everybody else uses them.
TRIFORCE is probably the best example of what can be accomplished if we ask ourselves, "why do I continue to choose what everybody else specifies, without considering the extra work + cost that product generates?".
Mike Carson
Mike Carson Construction, Inc – Louisiana
SEE HOW TRIFORCE® COMPARES WITH OTHER PRODUCTS