Barrette
Floor System
Our Open Joist system, the strength of the triangulation, the accuracy of multiple joints, optimizing the use of wood in a responsible manner and adjustment flexibility to the site, makes the TRIFORCE® Open Joist the only floor open joist and adjustable, made entirely of wood and assembled without a metal connector.
The re-engineering of the wooden floor joist that meets your needs
For more than 30 years, the joists of the OPEN JOIST 2000® brand have shown their performance and durability everywhere in North America. Now, the TRIFORCE® Open Joist surpasses once more the industry's standards and establishes new performances in engineering system flooring.
An Open Joist from Modern Manufacturing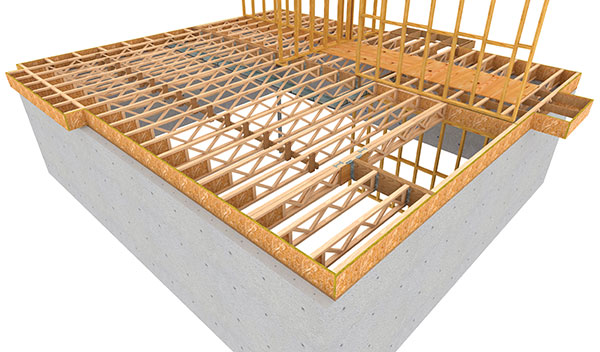 The fabrication of the open joist TRIFORCE® is entirely robotic, ensuring great precision, rigidity and incomparable appearance, at a highly competitive price. A revolutionary structural flooring product, our joist offers maximum performance.

ENGINEERED WOOD JOISTS - BLOG
The open joist TRIFORCE® relies on more than 35 years of expertise, being rooted to the well-known Open Joist 2000® as its predecessor. It represents…
Read more

»