Homepage
The open joist
TRIFORCE®
adapts to
ALL TYPES
OF PROJECTS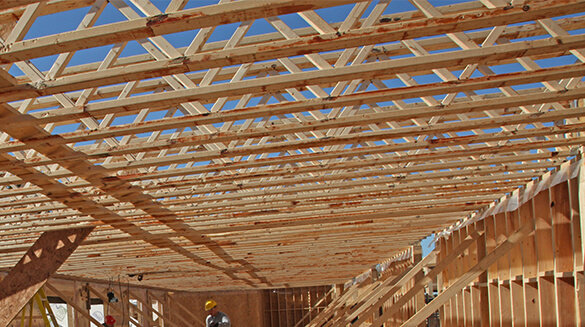 SINGLE-FAMILY
The open joist TRIFORCE® helped build hundreds of thousands of single-family homes in both Canada and the United States. When specified on architectural plans, it facilitates the work of contractors, carpenters, electricians and plumbers. The open web design and superior performance of the TRIFORCE® help simplify your life and significantly reduce costs.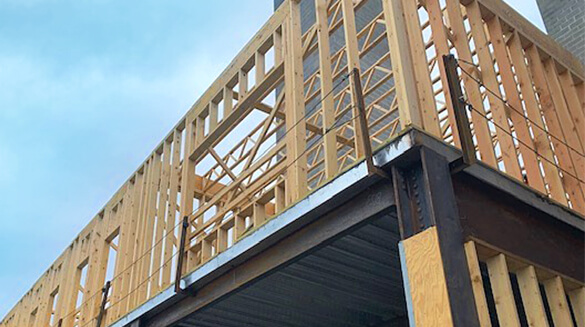 MULTI-FAMILY
TRIFORCE® open joist will meet or surpass your floor framing requirements for Multi-Family housing. It will provide you with a solid feeling floor system, fire resistance and high levels of durability and reliability. Because its design draws on the natural strength that comes from its triangular design, TRIFORCE® is naturally stiffer. Its open web design makes it easy to add strongback bridging to give it superior strength and produce a solid feeling floor system.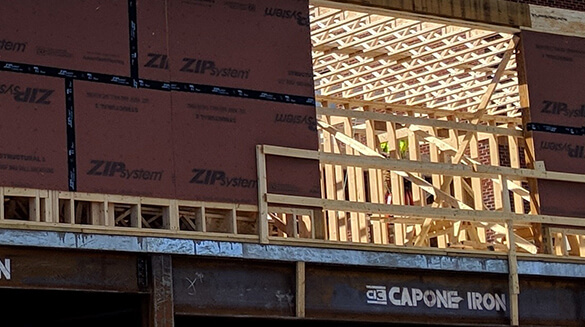 NON-RESIDENTIAL BUILDINGS
Architects already recommend the open joist TRIFORCE® on several light commercial, industrial and institutional projects. TRIFORCE® floor system is not afraid of being tested and is designed to withstand harsh weather conditions and even fire. In addition, it provides support for heavy loads over long spans. Selecting TRIFORCE® for non-residential buildings means you opt for a product that gives you the best performing floor system.
The Open Joist
TRIFORCE®
Features

A
few words

from our customers
When I first looked at TRIFORCE® I was impressed with the product. Digging deeper, I learned about the automation in their manufacture process, the testing of each piece, the on ground inventory, the technical support, even the literature. The entire package really gave me confidence that this product was something unique. Six years and a lot of hard work later I can honestly say I've never been disappointed. I have yet to hear a single complaint from the users and in fact discovered early on TRIFORCE® is actually firmer under foot then other made-to-order plated floor trusses or EWP products.
TRIFORCE® has provided a very good solution to many of the problems dealing with floor systems. The performance alone has been well received from our builder customers. The convenience of the open webs has also proven to be very beneficial. And it also provides a better solution to fire code over basement areas. I believe it to be one of the top products we offer.
TRIFORCE® provides an exceptional floor system solution that improves the performance and design of the home throughout. From the increased strength and minimized deflection to the ability to eliminate bulk heads by running mechanicals through the product, TRIFORCE® has helped us create improved spaces for our clients throughout their home and has aided in the elimination of warranty issues. One of the most underused products in Homebuilding.
TRIFORCE® joists are a terrific solution for our customers who want the strength and rigidity of an engineered floor system while meeting fire codes without the onerous burden of having to drywall the entire basement ceiling. Framers love the light weight and workability as well.
A great solid floor system. No bounce in floors even at max spans. Really makes it easier to run plumbing, HVAC lines, and electric.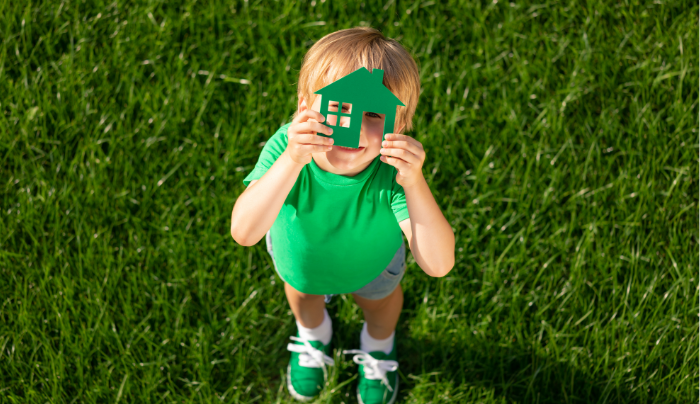 November 1, 2023
TRIFORCE®'s finger-glued connections: discover all the advantages
Open joist TRIFORCE® and plated trusses are both open-web but in fact, there are several differences. These two engineered wood floor joists have many characteristics that distinguish them from one another. Let's review the positive impact of using TRIFORCE®, a finger-jointed joist, in lieu of plated floor trusses: Fire-resistance Ecologic Less expensive No delays No …
Continued
Read more