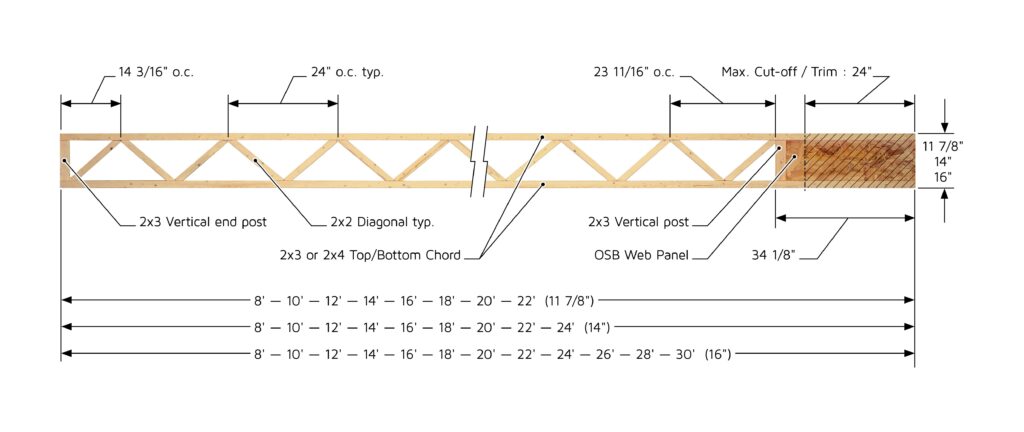 TRIFORCE at a glance
TRIFORCE® is an open web joist built entirely of wood and made for faster, easier MEP installation. Its 100% robotic construction ensures precision and reliability. TRIFORCE® is adjustable on site and complies with 2018/2015 IRC R302.13 fire-rating.
Features
Trimmable
Cost-Effective
Made-to-Stock
Consistent Quality
High Performance
Lighter & Safer
Environmentally Friendly
Fire Performance
Finger-Jointed
Double Joist
Fire Performance
for Residential Buildings with Unfinished Ceilings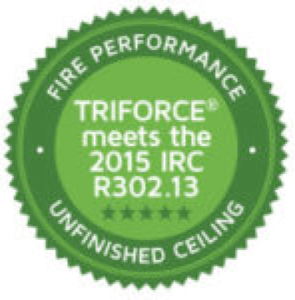 In accordance with Exception 4 of Section R302.13 of the 2018/2015 International Residential Code® , TRIFORCE®'s fire-resistance is equivalent to or greater than that of 2-inch by 10-inch nominal dimension lumber.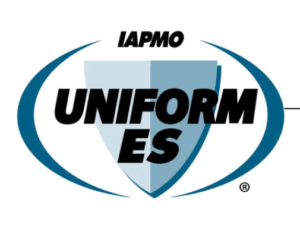 TRIFORCE® testing was conducted by an independent laboratory and Evaluated by Uniform ES, a respected evaluation service accredited by both the American National Standards Institute (ANSI) and Standards Council of Canada (SCC).
Now builders can again enjoy the benefits of a high quality engineered floor system without costs additions like drywall ceilings or sprinkler systems. Open joist TRIFORCE® is constructed of 100% uncoated natural solid-sawn wood. It also uses fire resistant resorcinol adhesive that is NES and CCMC approved. So, builders don't have to worry about altering the protection when manipulating the joist.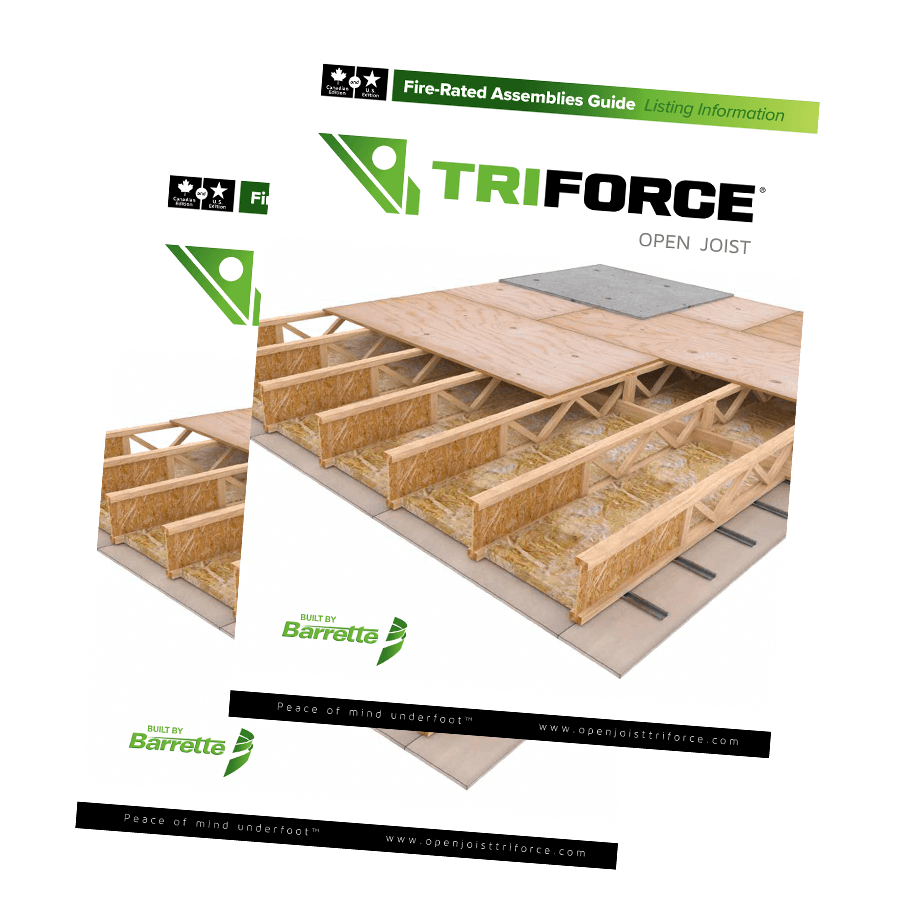 Fire Resistant Assemblies Guide
Have a look at TRIFORCE® fire performance for Multifamily Buildings
Download the guide
Joist
sizes
The TRIFORCE® open joist is readily available from your local dealers, in different depths and lenghts to fit your needs. Lengths are offered in two foot increments due to their 24″ trimmability. No more delays waiting for custom orders!
Metric system
Imperial system
Depth
Series
Weight (

lbs/ft

)
Stock Lengths (

feet

)

11 7/8

in

OJ314

2.8

8

,

10

,

12

,

14

,

16

OJ315

2.8

18

OJ415

3.35

20

OJ418

3.35

18

(S)*,

20

(S)*,

22
Depth
Series
Weight (

lbs/ft

)
Stock Lengths (

feet

)

14

in

OJ314

2.85

8

,

10

,

12

,

14

,

16

OJ315

2.85

18

,

20

OJ415

3.45

22

OJ418

3.45

20

(S)*,

24

,

26
Depth
Series
Weight (

lbs/ft

)
Stock Lengths (

feet

)

16

in

OJ314

2.95

8

,

10

,

12

,

14

,

16

OJ315

2.95

18

,

20

OJ418

3.55

20

(S)*,

22

,

24

,

26

OJ420

3.55

28

,

30