To certify a product for use under the current model building codes, bodies like the International Code Council (ICC) and the Canadian Construction Materials Centre (CCMC) confirm that the product is built to and performs to identifiable standards…standards that ensure longevity and safety. Such certification has been confirmed for TRIFORCE® open joist (ICC Report ESR-2999 and CCMC-13474-R).
In addition to these certifications issued by the respect of strict norms and high standards, TRIFORCE® joists are also voluntarily subjected to additional oversight unique in the engineered floor joist industry. Barrette Structural Distribution has an internal policy of testing every TRIFORCE® joist before it is allowed to leave the company's state-of-the-art factory to guarantee all its partners a very high level of quality standards.
This testing is not required for code certification but Barrette Structural Distribution has chosen to subject TRIFORCE® joists to it. Barrette tests to ensure that only proven joists are shipped to a job site. Because of this, builders know they can install TRIFORCE® joists with confidence and produce a floor system with performance backed by a lifetime warranty.
Pre-Test Scrutiny
It is really important for Barrette Structural Distribution to carefully control every joist at every stage of their production. The robotic assembly process for TRIFORCE® joists includes measures to identify and cull questionable components before they can become part of a joist. Computer-guided scanners detect sub-par webs and chords and remove them from the line before joist assembly.
In addition to robotic inspection, the process also has multiple levels of QA thanks to employee vigilance on check points throughout to ensure perfect measurement, alignment and precision. We want to be sure our products go beyond all expectations. Both automated and human controls are as per Quality Control Manual put in place at the mill and approved by an independent third-party.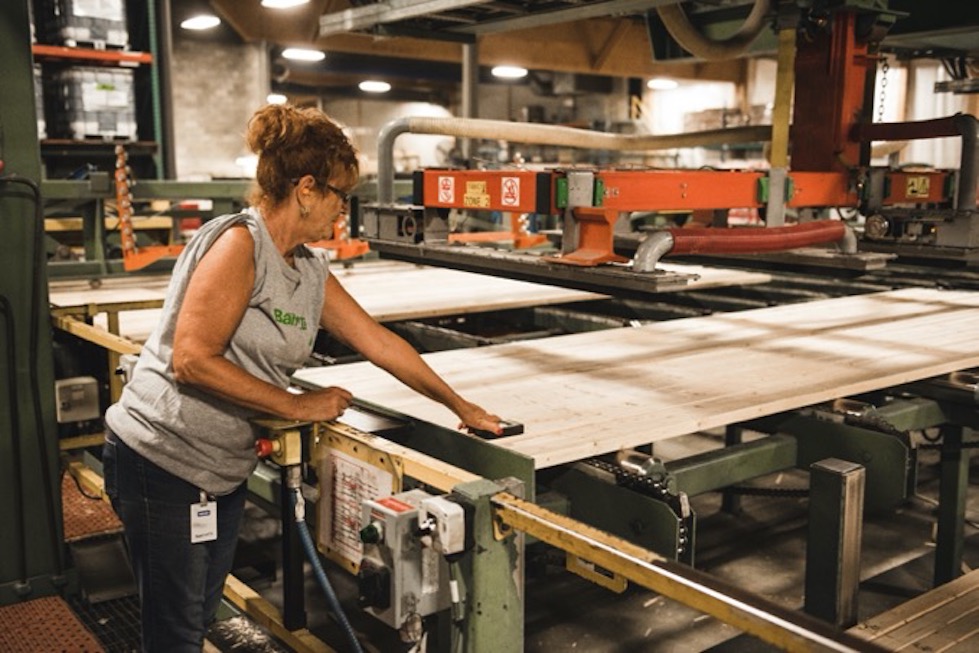 Quality Control and Independent Third-Party Test Process
After TRIFORCE® joist components are finger-joined together with structural glue, they "rest" for a period to allow the adhesive to cure. Then, they are individually fed onto an automated test rack where a proof load is applied. Passing the test helps ensure that only proven joists are shipped to a job site.
But Barrette Structural Distribution goes even further in the TRIFORCE® testing process. At prescribed production intervals, destructive tests are performed on joists. For these tests, joists are required to survive loading conditions. The joists breaking point are measured to ensure consistent quality. And all testing is ultimately monitored by an independent third-party inspection agency.
Testing makes TRIFORCE® unique but, more importantly, it sets the foundation for Barrette's lifetime product warranty and provides peace of mind to builders and homeowners. Another great reason to use TRIFORCE® open joists in your floor systems : you are sure it's a top quality product.