The construction industry is constantly evolving and facing new challenges. One of these challenges, however, proves to be increasingly disrupting for builders and contractors. I'm talking about the shortage of skilled labor in the industry.
The job onsite involves various trades collaborating towards the completion of a project. Many of these are highly skilled and experienced people. Their know-how and expertise play a vital role in delivering projects that are more complex and expected to meet higher standards than ever before.
Challenges and vanishing skills
These skilled workers are necessary on the jobsite. However, the pool of remaining talents is becoming smaller by the day and contractors need to look for other ways to keep up with production.
This has led to a growing interest in prefabricated components. Indeed, modular construction helps save time. Pre-assembled roof trusses or ready-to-install framing elements, for example, eliminate the need to have onsite carpenters to measure and cut before assembly.
More and more builders and contractors are adopting such products because they are simple and easy to install. Often, they do not require the intervention of specially trained or highly skilled workers either.
TRIFORCE® is part of the solution
This is the current situation. Crews need to work quickly. Builders need to work on a tight budget. Skilled workers are hard to find. End-users expect a high quality home to live in.
We understand how it all impacts a builder's bottom-line. And this is why we came up with a floor system that actually answers these needs.
The TRIFORCE® open joist is light enough for a single worker to carry it around. Its open web design uses no metal connectors, avoiding risks of injury. It also accelerates utilities installation without drilling holes and compromising the joist's structural integrity.
Furthermore, because it's always in stock, crews don't have to wait for a special order or custom repair details after a mistake. Builders can also integrate the TRIFORCE® in modular homes as a preassembled, ready-to-install floor system.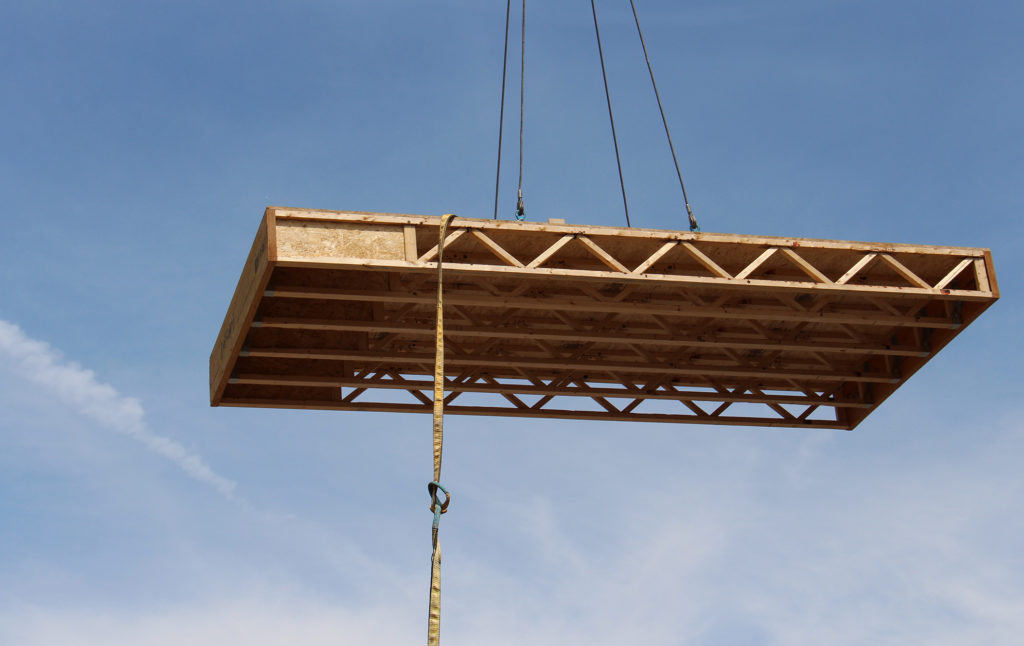 I believe our open joist TRIFORCE® is an innovative solution that directly addresses multiple challenges. It can optimize your projects and help face the shortage of skilled labor. It is a dependable open joist that meets the highest standards.
You will save time. You will save money. Your crew will work more efficiently.
Download the Spec Guide to learn more about the TRIFORCE® and its benefits. If you are ready to buy, find a local distributor or dealer.