The modular housing trend
With the recent improvements in construction materials and building techniques, it is no surprise that the modular home is rapidly growing in popularity. Undeniably, modular homes have many advantages:
Built in a controlled factory environment and safe from humidity, water or wind damage during construction. This includes not only the home itself but also materials in storage
Subjected to rigorous quality control throughout the building process
Reinforced construction, in order to withstand travel to its final location
A completion time that is several weeks faster than on-site construction
Minimal disruption to the onsite environment. This includes traffic and noise reduction, as well as minimized environmental impact. Enhanced safety, too.
As a result, interest in this form of construction is increasing.
TRIFORCE® well-matched with modular construction
TRIFORCE® continues to be interested in collaborating with modular home builders. We pride ourselves on maintaining our position at the forefront of construction innovation. That's why we are proud to be supplying Bonneville, a 55-year-old modular home manufacturer working exclusively with our TRIFORCE® open joist floor systems.
The Loggia project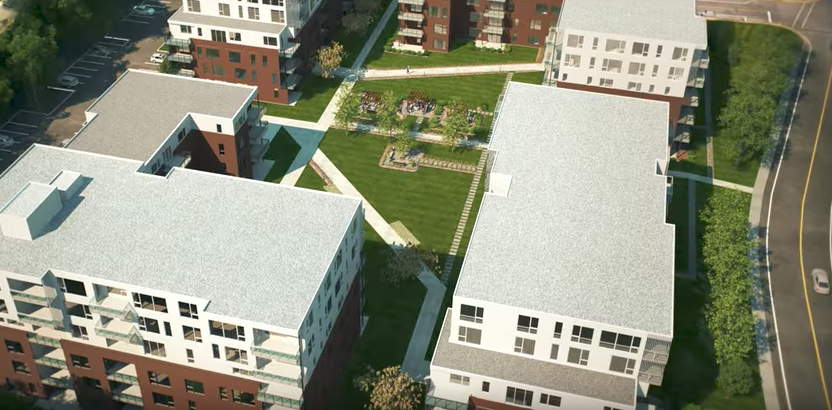 The Loggia project consists of four buildings between four and six stories high. They are assembled around a generous courtyard. This provides an integration of the home and a natural environment.
Indeed, The idea reproduces the spirit of the Roman loggia. The loggia extends the privacy of the home to the outdoors through a recessed gallery or balcony.
Independent modular units
The project is an assembly of structurally independent modular units. Once factory-built and put together on site, all units have a slight space between them. This helps reproduce the feeling of "quiet" found in an individual home.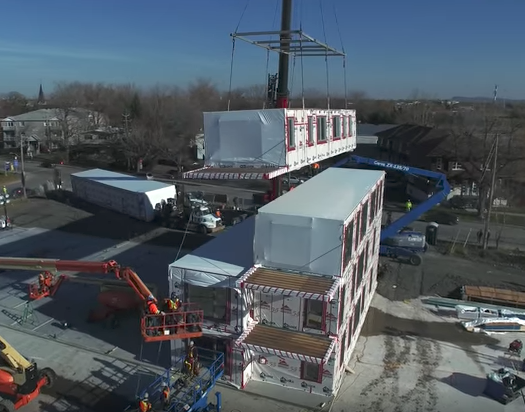 Enhancing modular home Joist performance with strongbacks
As part of their construction process, Bonneville enhances the TRIFORCE® floor's performance with strongbacks. This ties the floor structure together and enables it to react as a unit to vertical and lateral load. It increases stability and comfort.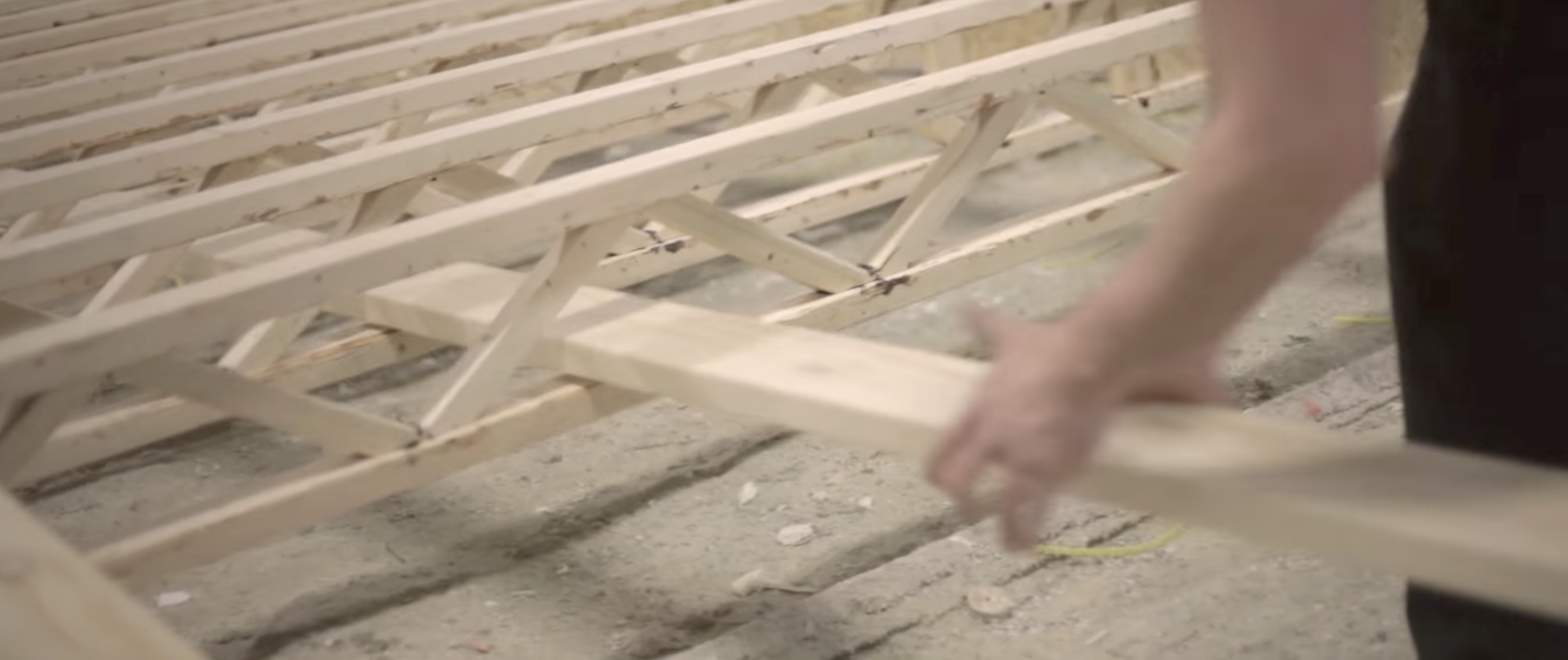 Helping modular home manufacturers put together such projects is a delight. That's because it aligns with our vision of construction. We also strive to build peace and comfort into the multifamily environment. This project is just one more example of how TRIFORCE® can add value to residential, multifamily and light commercial projects.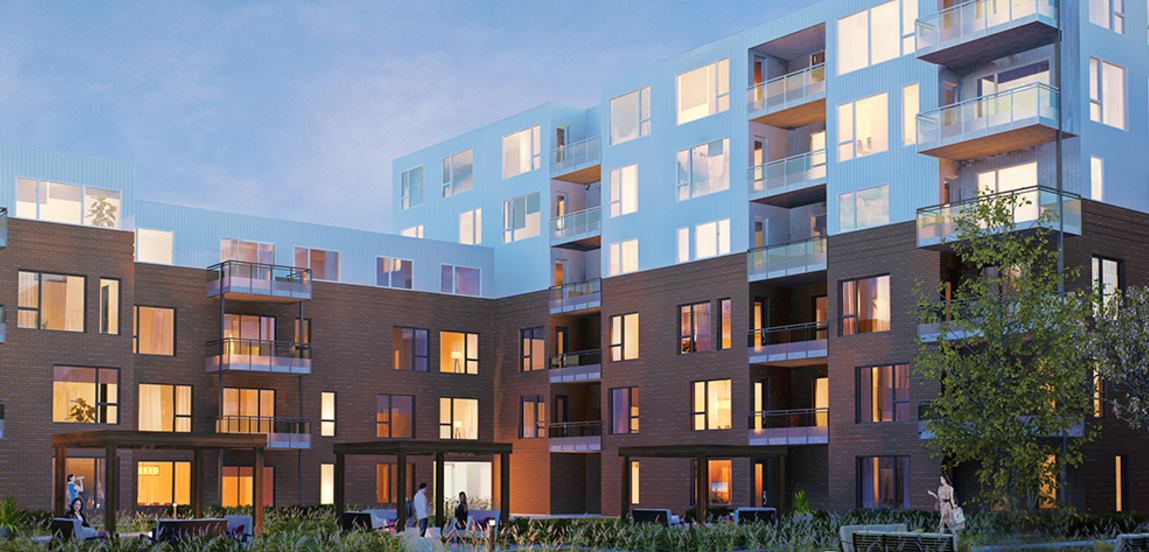 Why not learn more about TRIFORCE® by downloading our spec guide!