We all know the pace of business is speeding up and our goal is often to check something off our to-do lists because time is money and delay can be really pricy. There is a cost to added time and the cost of that delay can easily exceed the savings from low-cost products.
All-wood Finger-joined Floor Joist
Stay in the race! With its superior "strength-to-cost" ratio, the TRIFORCE® can be installed with no loss of time! Discover how this all-wood finger-joined joist can make your job installation-friendly with its light weight thanks to the efficient use of the wood fiber and no metal nail plates.
The installation is faster and safer. While floor trusses have nail plates with several drawbacks, TRIFORCE® does not, meaning; lighter weight, fewer injures to framers, less damage and hinderances to plumbing HVAC and electrical rough-ins.
No danger because of sharp plate edges and no interference with the installation of mechanicals. Just an open web design constructed of wood, which is a renewable resource requiring less energy consumption during the manufacturing process when compared to the manufacturing of metal nail plates.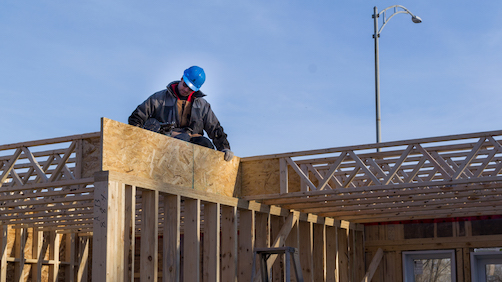 Trimmable On The Spot And Always Available!
If plans change or a foundation is out-of-square, plated trusses cannot be altered to fit the as-built conditions; TRIFORCE® can! Imagine, you can trim a joist and continue framing.
Its as simple as that! If you need additional TRIFORCE® joists to complete your project, no need to wait weeks! Unlike the old days, when completion of the decking was on-hold while waiting for delivery of those plated floor trusses, especially during peak building seasons!
Produced in a state-of-the-art robotic manufacturing facility, TRIFORCE® is always stocked and can be delivered in a matter of days.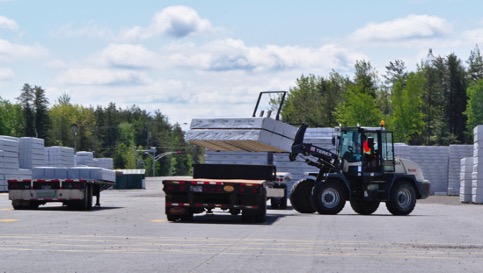 Triforce® Is Fire-code Friendly
Ahhh the fire-code…. You want everyone to be safe, that's for sure! And, it is an added-value when this process can be an easy one. Meeting fire code is easy and inexpensive with TRIFORCE®.
By only covering the trimmable end of the TRIFORCE® joist, your floor system will be fire compliant as per Exception 4to Section R302.13 of the 2015/2018 IRC. While with plated floor trusses, you need to install a protective membrane on the underside of the entire floor deck.
No Costly Or Time-consuming Repairs Due To, Among Other Advantageous Facts, Our State-of-the-art Testing Procedures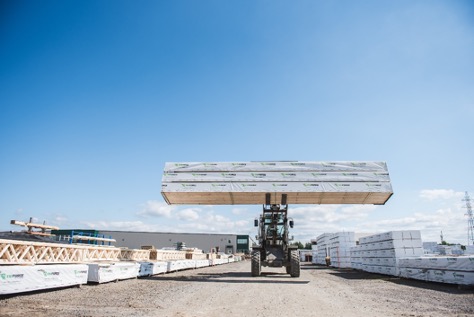 If a plated truss is damaged or altered, a custom repair detail must be prepared by an engineer, leading to work delay.
Because TRIFORCE® is an in-stock product with years of installation experience, engineered repair details for the most common issues are already in existence and utilize repair materials common on job sites. Also, unlike plated floor trusses, every TRIFORCE® joist is tested before leaving the factory. This testing backs up a unique lifetime product warranty.
So, no need to wait, you can contact us now for more information on our product that will support you in your need to be efficient, the TRIFORCE®!