Open ceiling design for single-family home basements is certainly popular if you judge by its coverage on the web or the number of tips you can find on how to create a more open-looking basement space.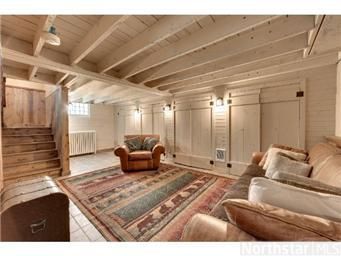 This trendy "industrial look" in single-family homes has definitely caught on. For builders, however, safety considerations naturally come before aesthetics. The floor system first needs to help protect occupants and firefighters from structural failure if a fire occurs.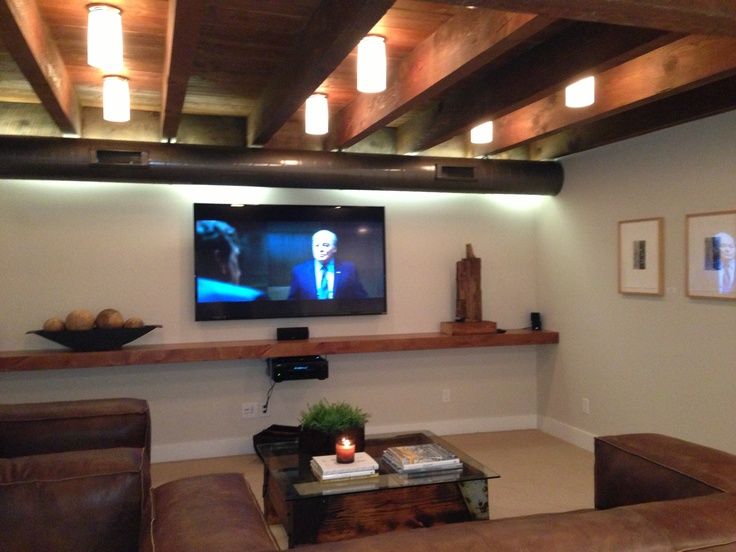 IRC fire protection requirements
The International Residential Codes (2012, 2015 and 2018 versions) include a provision for fire protection of first-story floor systems in one and two family homes. Designers and builders must be aware of this requirement when creating open ceiling basement living spaces. And, local jurisdiction code fire protection requirements must also be considered.
For example, in areas where automatic sprinkler systems are mandatory, open ceilings are facilitated because floor systems over areas protected by sprinklers don't require additional protection.
In most localities, however, sprinklers are not required in single-family homes.
Consequently, builders using steel-plated floor trusses and engineered wood joists such as I-joists need to approach fire code compliance differently. They must install ½ inch gypsum board or 5/8 inch structural panel or an equivalent to the floor system's underside. This, of course, eliminates the option for an open ceiling.
When using dimension lumber or structural composite lumber equal to or greater than the dimensions of a nominal 2X10, no protective ceiling membrane is required by the code. These products allow for an open ceiling but most, if not all, HVAC, plumbing and electrical must run below the floor structure… a situation less than ideal in a basement living space with already limited headroom clearance.
Using a fire resistant solution for your first floor system: TRIFORCE® meets requirements
The International Residential Code allows exceptions to the requirement for a fire protective basement ceiling. One if these includes "approved floor assemblies demonstrating equivalent fire performance" to 2X10 dimension lumber (ref: exception 4 of section R302.13 of the IRC). TRIFORCE® meets the qualifications for this exception when they are installed as follows: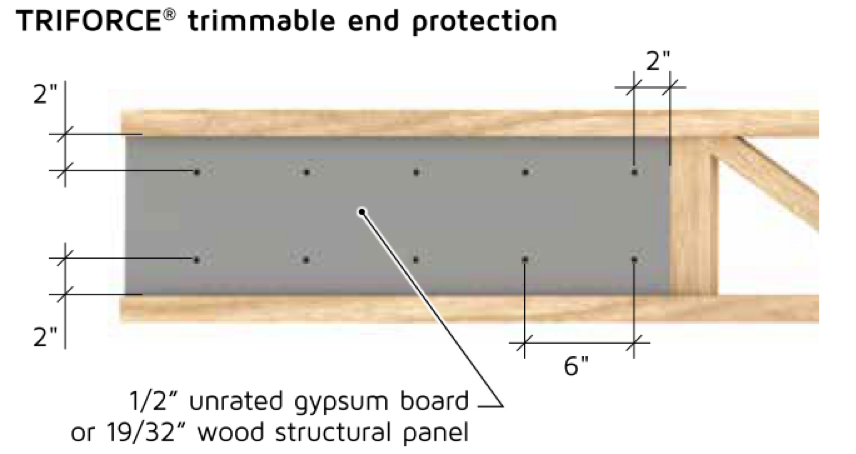 TRIFORCE® joists are an excellent alternative to nominal dimension lumber and I-joists for an open ceiling design.
Their open web design allows you to run HVAC, plumbing, and electricity within the floor structure. This way, you can maintain maximum clearance throughout the basement.
They require minimal alteration. Simply add 1/2″ gypsum or 19/32″ structural panel to each side of the OSB on the joist's adjustable end.
TRIFORCE® joists are ideal for open ceiling applications.
You won't find another floor system on the market with this combination of characteristics. Find out more about this exceptional product by downloading our Spec Guide!
If you want to learn more about TRIFORCE®'s fire-resistance characteristics, download our fire-resistant solutions brochure.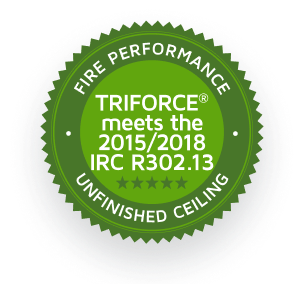 OUTSTANDING FIRE PERFORMANCE
for residential buildings with unfinished ceilings.
LEARN MORE