Depending on the type of floor framing used in the structure, there are three common bracing methods used to reduce vibration and improve performance: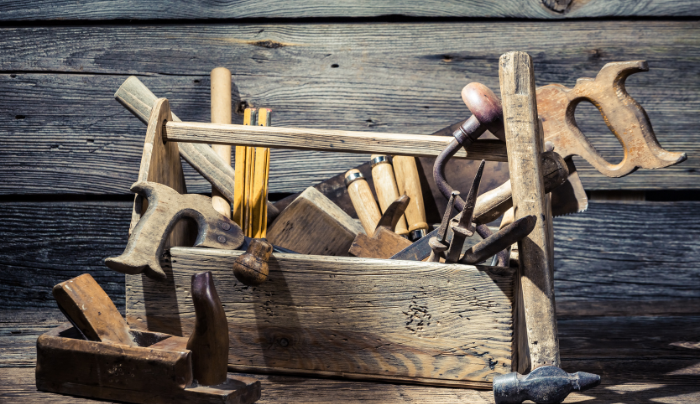 1) St. Andrew's crosses
Traditional 2×8 or 2×10 dimensional lumber floor joists are still used, but may not provide for predictable floor performance. Solid sawn lumber is initially less expensive, but shrinking, warping, and twisting become costly for builders to correct after installation.
Also, the production of dimensional lumber uses a lot more wood fiber that yields smaller benefits and higher labor costs. Solid lumber is limited to smaller depths and lengths. The limited surface area can lead to issues when nailing resulting in an increased potential for floor squeaks.
Holes may need to be drilled in traditional lumber for mechanical installations (HVAC, electrical, plumbing, etc), adding time and effort. Improper drilling may lead to structural issues that will need to be addressed.Over time, builders found a way to solidify 2×8 and 2×10 joist framing with St. Andrew's crosses. They are used to prevent the joists from twisting and moving as the lumber warps. 2×2's are usually used to make the pieces of wood for the cross braces.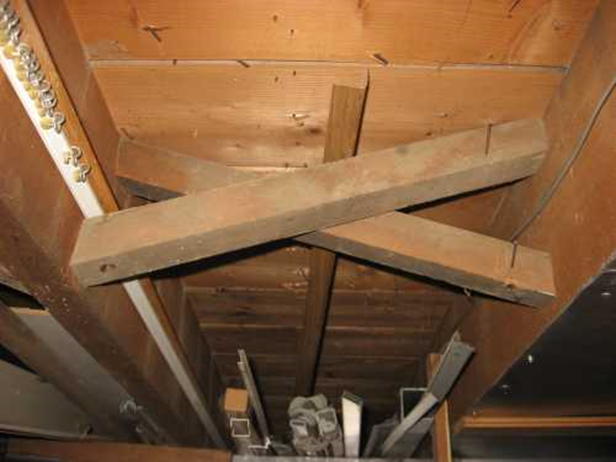 2) Blocking for I-Joists
Blocking is used between the I-joists at the center of the spans to increase the rigidity of the floor system.
These blocks are typically made from pieces of I-joists and are precisely precut to length. They are installed in the center of the spans to increase the rigidity of the floor system. They are also useful to maintain the exact spacing between the joists during installation.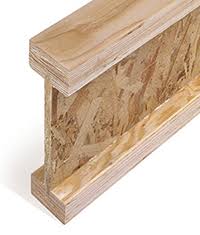 But Wood I-Joists do have some disadvantages:
A) WOOD I-JOISTS ARE NOT FIRE-CODE FRIENDLY
To comply with the IRC Fire-Code, I-Joists must be fully covered on both sides of the solid web with fire-resistant chemicals or cladding, at an extra cost to you.
B) VIBRATION CONTROL IS LABOR INTENSIVE
Both web stiffeners and blocking can be necessary to obtain the desired floor stiffness with an I-joist floor structure, which may squeak over the years.
C) HIGHER LABOR COSTS – NO OPEN WEB
Holes are often drilled in I-joists for mechanical systems. This is generally not required with an open joist structure, which saves time and money.
3) Strongbacks for Open joist TRIFORCE®
Strongbacks are recognized for serving two purposes: reducing floor vibration and limiting differential deflection. They have big value at a small cost. Strongbacks will greatly enhance floor performance and increase transverse rigidity. In an open-joist floor system, strongbacks can virtually eliminate vibration as they tie the floor framing together, giving it strength and stability.
Strongbacks are effective when installed according to the installation instructions. They are positioned on edge on the joist's bottom chord and run continuously through the floor framing. Strongbacks may be cut to allow access for mechanical systems and they may be spliced.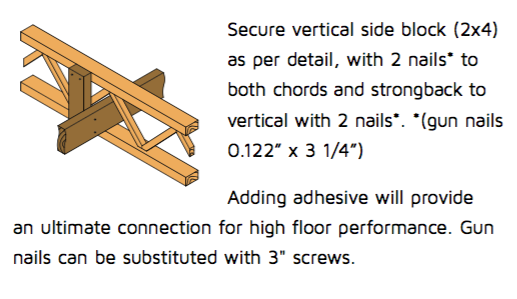 Having strongbacks will make quite a noticeable difference for your engineered wood floor joist structure. All of the elements in the floor system, including joists, subflooring and strongbacks are working together as a unit. Best of all, they can be put in with minimal price and minimal effort, so there's really no reason not to install them. Strongback bridging is a major contributor to TRIFORCE® peace of mind underfoot!

TRIFORCE ADVANTAGES
OPEN WEB DESIGN & TRIMMABLE
Reducing labor costs by allowing professionals to quickly install mechanical, electrical and plumbing systems and benefit from a 24″ trimmable end.
FIRE-CODE COMPLIANCE IS EASY AND INEXPENSIVE.
By covering only the solid web section on the trimmable end of TRIFORCE® open joists, your floor system will be fire compliant as per Exception 4 to Section R302.13 of the 2015/2018/2021 IRC.
VIBRATION CONTROL WITH MINIMAL EFFORT AND COST.
Adding strongbacks in strategic locations increases floor system performance by distributing loads to adjacent joists. The resulting rigidity effectively dampens vibration. Strongback installation is quick and easy.
EACH AND EVERY JOIST IS TESTED TO MEET THE HIGHEST STANDARDS.
Unlike I-joists, every TRIFORCE® joist is tested to its capacity before leaving the factory. This testing backs up a unique lifetime product warranty.
LIGHT WEIGHT AND ENVIRONMENTALLY FRIENDLY.
TRIFORCE® joists are manufactured in depths of 11 7/8″ to 16″ and lengths from 8′ to 30′ (see TRIFORCE®' span table chart in our Specifier Guide), using much less wood fiber than dimensional lumber. By eliminating the use of heavy steel plates, this light open web joist can speed installation time, eliminate potential squeaking and reduce labor costs. Its "I" shape offers a wide nailing surface.
HIGH-PERFORMANCE AND COST-EFFECTIVE.
Total installed costs for a TRIFORCE® floor system are less thanks to consistency of the material, superior strength, stability, and reliability. Simply adding a 2X strongback at mid-span will dampen floor vibration.
Why not learn more about TRIFORCE® by downloading our Specifier Guide?