You probably already know you can have access really rapidly to the TRIFORCE® because it is always in stock. But what makes it so different from other regular wood I-joists?
The mix of an open web design and trimmable end
First, let's discover how the TRIFORCE®'s open web design can help you lower your costs.
TRIFORCE® joists enjoy fewer needed repairs because their open web configuration offers built-in clearances for MEP systems. In other words, this means no more holes to drill for your mechanicals' installations (HVAC, electrical, plumbing), so less risk for damage. Your teams can now quickly install those systems through the open web design. No more lost time, no more lost effort, you can now save on labor costs.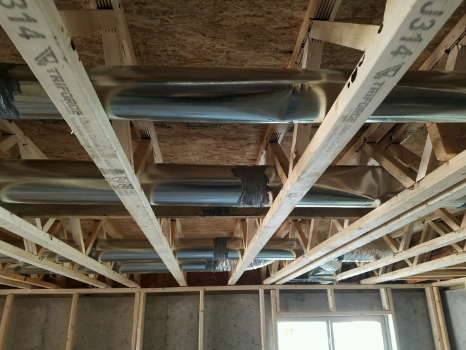 They can also benefit from the 24″ TRIFORCE® trimmable end. It is then possible to adjust the "I-joist end" and make it fits where you need it.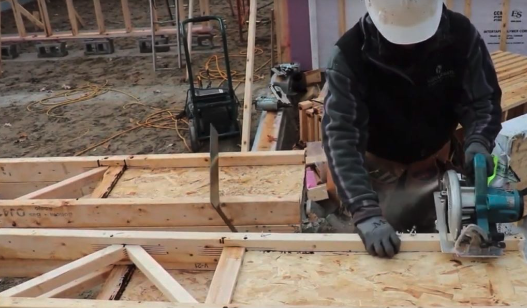 Fire-code compliance for residential buildings with unfinished ceilings
Not only does it fit your construction, but it also does fit the fire code completely! Yes, the TRIFORCE® fire-code compliance is easy and inexpensive. Only cover the trimmable end of your TRIFORCE® open joist and BINGO! Your floor system is now fire compliant as per Exception 4 to section R302.13 of the 2015/2018 IRC. No treatment with fire-resistant chemicals or fire-protective membrane while, to comply with IRC Fire-Code, the regular I-joist needs to be covered on both sides of their full solid web with those treatments which results in extra costs.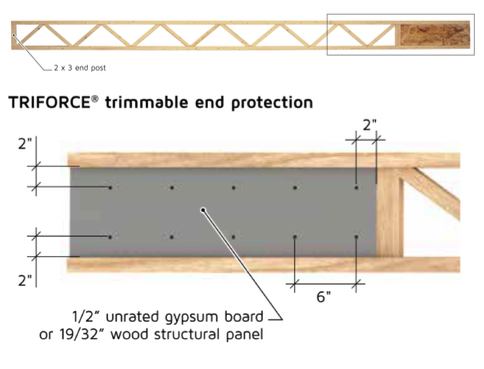 Minimal effort and cost for an optimal vibration control
Another advantage described in detail in our precedent blog article is how you can obtain vibration control with minimal effort and cost with TRIFORCE®. Your floor system performance can be increased by adding strongbacks in strategic locations. It will simply distribute loads to adjacent joists.

The resulting rigidity effectively dampens vibration. And the fact is there: strongback installation is quick and easy compared to intensive labor (web stiffeners, blockings, …) necessary for vibration control with floor made of regular wood I-joist. The floor stiffness needed is hard to attain and even if attained, the floor may even squeak over the years.
Individually tested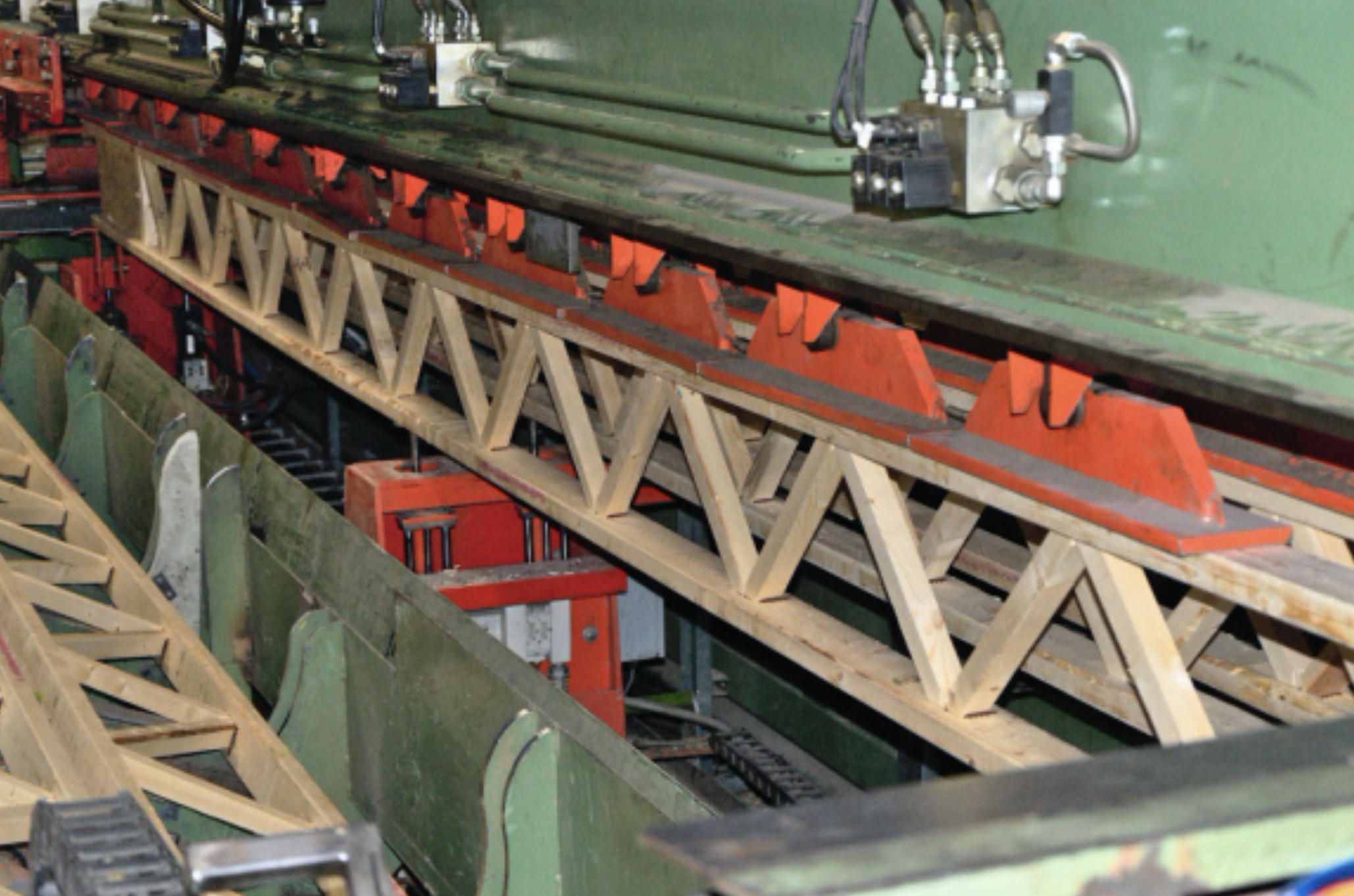 Unlike I-joists, each and every TRIFORCE® open joist is tested to meet the highest standards before leaving the factory. Choosing to work with TRIFORCE® is choosing a unique lifetime product warranty backed up by this state-of-the-art testing.
Show your builder's guts!
Be proud of trying the TRIFORCE® open web joist to upgrade your results just as the Bonneville Homes, a leading Canadian home manufacturer that has constantly evolved its building techniques in pursuit of greater quality and durability.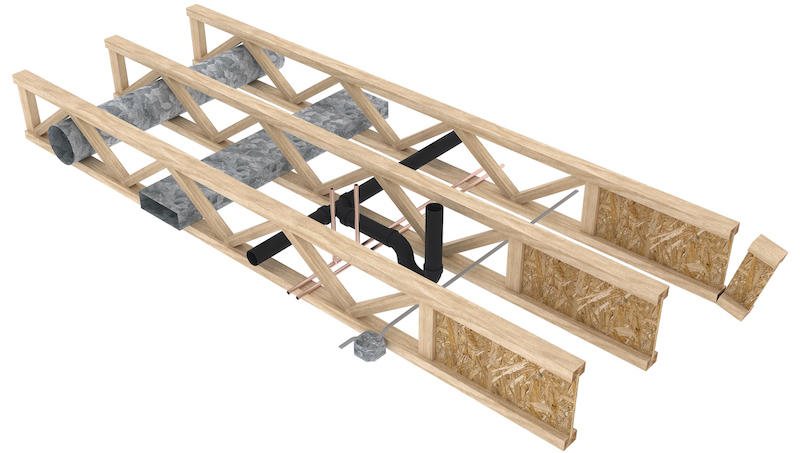 In switching to TRIFORCE®, Bonneville Homes got quick access to virtually unlimited stock during sales peaks without compromising on quality. Manufactured in a 100% robotic process, TRIFORCE® joists ensure unmatched quality and reliability to builders' projects.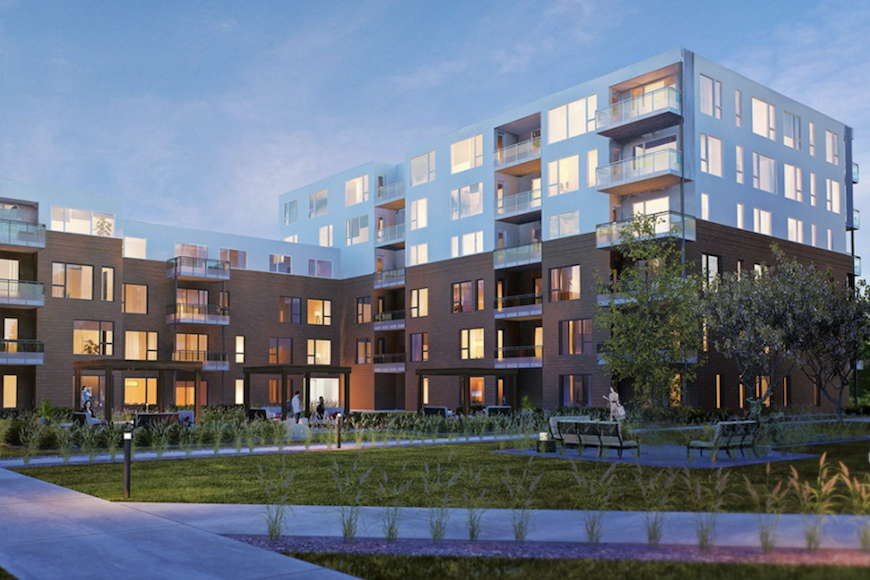 Thanks to TRIFORCE® floor system performance, Bonneville Homes could embark on ground breaking projects such as Loggia, a modular, luxury condominium construction. This 4-building 6-story development was assembled on site in a mere 7 days!