We live in a world dominated by the need for "open" living spaces. New homes are designed for such and old homes are remodeled to remove walls. When we gather as family and friends, open concept design allows us to remain engaged at all times.
Obviously, it's the structure of a building that makes it possible to have an open feature. Wide expanses of floor space and the absence of walls mean longer spans for floor frame components. That's when open web joists like TRIFORCE® shine.
The innovation behind the open joists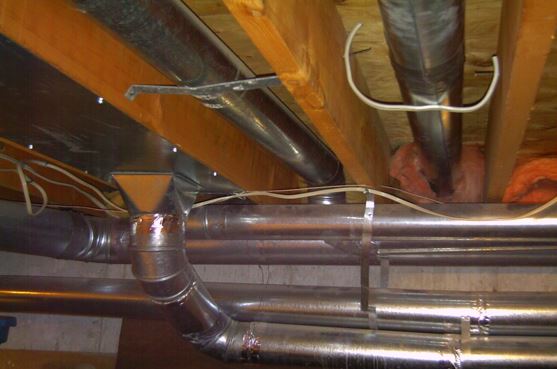 Just like the desire for more open spaces, the need for more practical floor systems goes way back. Indeed, while advances in heating made it possible to imagine larger rooms to live in for 19th century folks, developments in floor construction allowed designers, architects and engineers to further improve their designs and create more comfortable living spaces.
Early improvements made it possible to move away from the annoying squeaks and mechanical nightmares of solid timber trusses. The use of OSB panels led to the I-joists that offered some advantages such as superior strength and precision to solid sawn lumber, but wasn't quite perfect either. With further developments came other iterations and, eventually, open web configurations using metal connectors. Again, the benefits also came with compromises (production lead times measured in weeks due to an extended process for design and manufacture for specific applications, wires or ductwork getting hung up on steel plates, metal connectors made it heavier for framers to handle, etc.).
Until, finally, Barrette Structural Distribution invented the Open Joist 2000 in the early '90s. This was the original finger jointed open webbed floor truss that eventually led to the latest evolution: the TRIFORCE® open joist.
TRIFORCE® combines the strength of solid timber, the flexibility of I-Joist thanks to its jobsite-trimmable end, as well as an open web design that makes it easy to run MEP and strongback bridgings for enhanced floor performance. This is the perfect recipe to create large, open spaces.
Span further
TRIFORCE® open joists are stronger than most solid joists and can fill the bill for a couple of reasons. First, they can span further to support an open floor space without intermediate bearing walls. And, their superior strength can accommodate the heavier premium surface finishes prevalent today, such as hardwoods, tile, etc.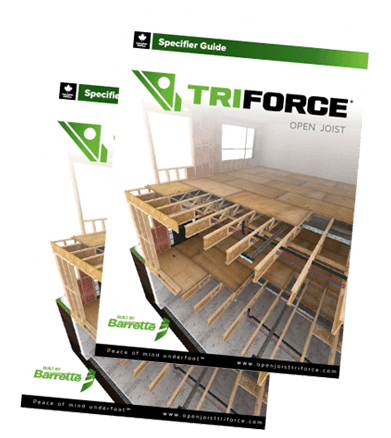 Reducing vibration
In addition to supporting open concept living, joists with an open web configuration allow an important bonus floor system performance result. TRIFORCE® is more effective than its solid-web cousins in reducing vibration.
Bulkheads are eliminated
When an open web joist like TRIFORCE® is used, mechanical systems can be installed within the floor cavity. Bulkheads are eliminated so nothing intrudes into the open living space.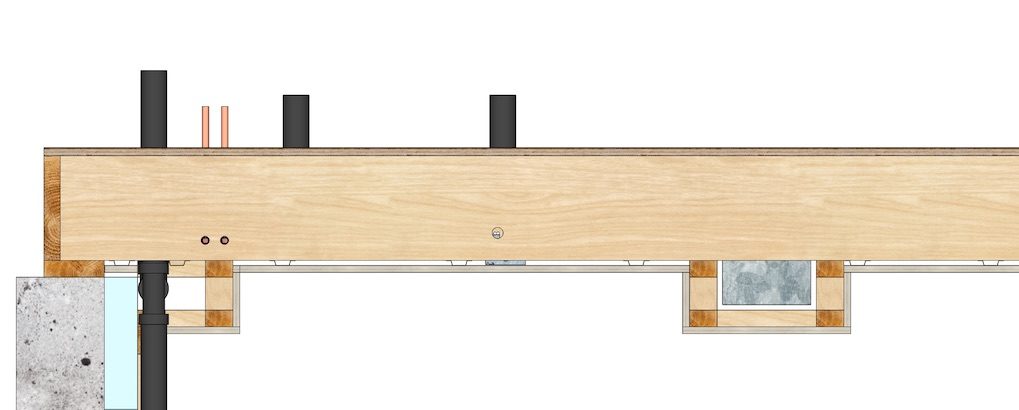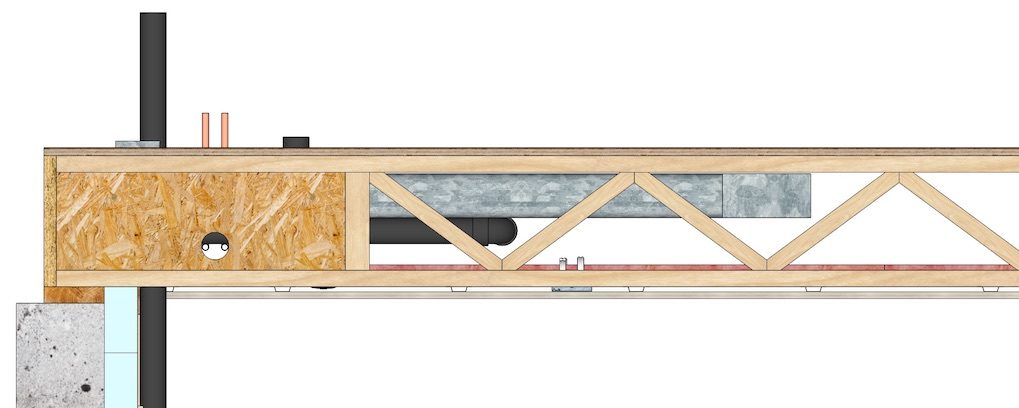 Built-in safety feature
Finally, an open web floor system even offers a built-in safety feature. Because of open access through the joist's webs, a do-it-yourselfer is less likely to cut or drill a joist in a way that compromises its structural integrity.
Open concept design can use open web floor joists like TRIFORCE® to maximum effect. The strength, versatility, and features of TRIFORCE® make it perfect for any floor system… large or small.
Start creating your open space
Now that you've learned a thing or two about the possibilities offered by TRIFORCE®, I imagine you would like to start using it for your own projects. Good news is Barrette Structural Distribution offers the FREE Analyzer software you can use to spec TRIFORCE® open joist! Request your key, download the software, and begin creating the open spaces your clients demand. It's that easy!