A recent study by Dodge Data & Analytics demonstrates quite convincingly that green building is going mainstream. The study reveals that more than a third of multifamily and single-family builders are engaging in green building practices.
The two most important green building practices
Of all green home performance factors, both builders and customers are most concerned with improving energy efficiency and the healthiness of the indoor living environment.
Furthermore, there is a close relationship between energy efficiency and indoor environmental quality. Energy efficiency depends on supersealing and superinsulation. This directly affects ventilation system requirements in the home. In such conditions,
Advanced mechanical systems control the air flow and water vapor content. This provides a constant supply of quality fresh air
Return air flow from each room enables the system to maximize heat recovery
Equipment and ducting are installed within the home's conditioned space
Respondents in the study corroborate the importance of ventilation systems in green homes. More than 95% of them us energy-efficient practices involving HVAC!
Green building with an open web joist
Green builders frequently use an open joist floor system to accommodate such equipment. It is a natural choice because it offers a spacious floor cavity with maximum flexibility for equipment installation.
Interestingly, you'll see many examples of this on the Department Of Energy's website, under a section called "DOE Tour of Zero". It's a collection of images of homes that are "independently certified to meet DOE Zero Energy Ready Home guidelines". This is a great photographic resource to see the various techniques builders use for their green projects.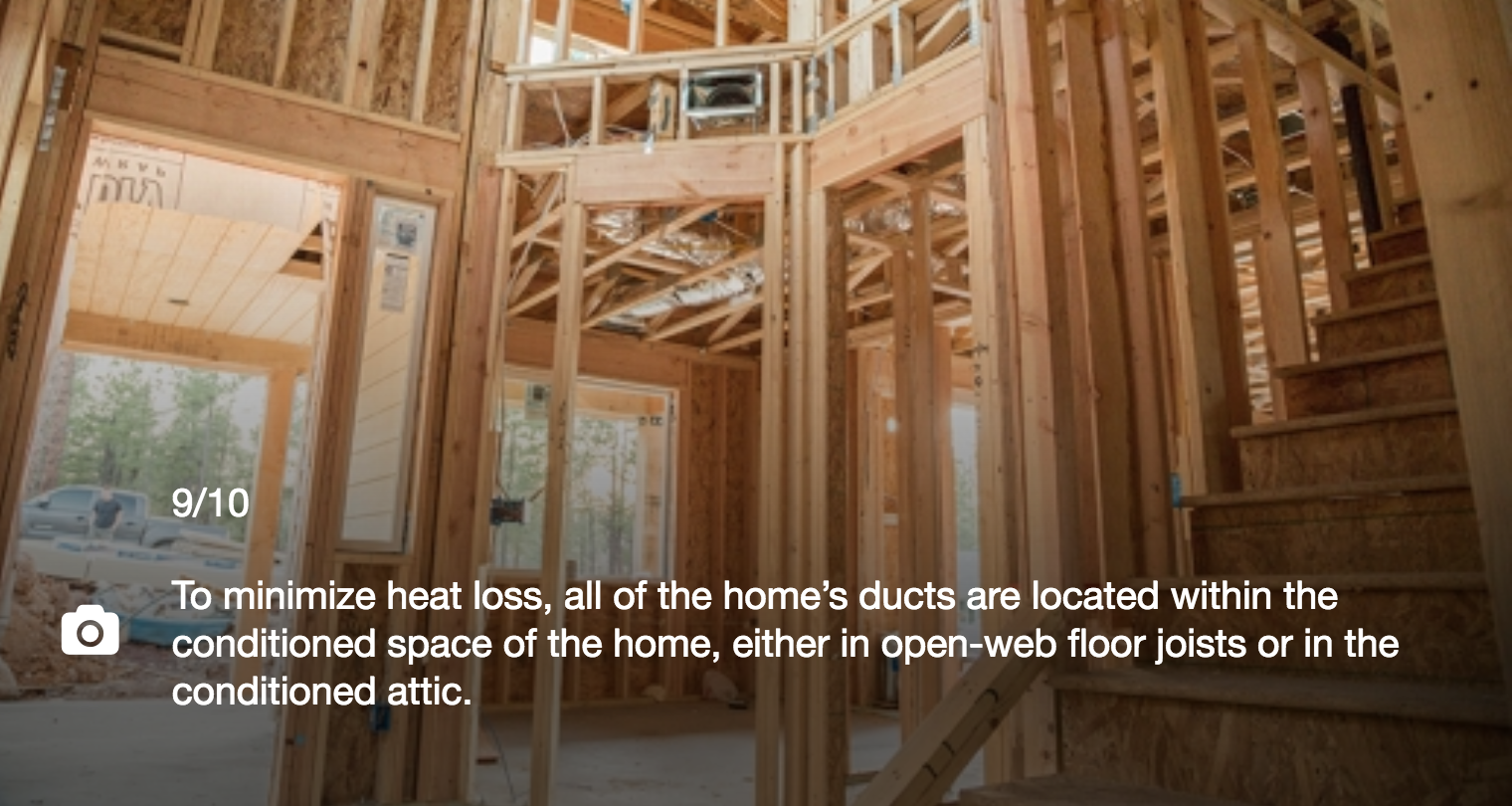 TRIFORCE® naturally adapted to building green
Open web joists such as TRIFORCE® are naturally adapted to green building. Indeed, with an all-wood construction and no metal plates, they allow the easiest installation of advanced HVAC systems needed in green projects, as seen in the video below. We even went so far as to design the entire plant in accordance with the principles of sustainable development!
Wish to find out more about this exceptional product? Download our TRIFORCE® Spec Guide!