Unless the construction industry adopts digital tools to drastically improve its efficiency and attract new workers, modular housing will eat up a significant part of the residential market.
A modular housing takeover?
Did that sound far-fetched? Let's think about it for a second. A recent article in Builder magazine pointed to digitalization as one of the sources of the lack of skilled labour in construction. Digitalization is creating good paying jobs everywhere, except in construction, it would seem.
Construction is unattractive to young people
Young people who grew up in the digital age aren't attracted to entry-level construction jobs. Pay-wise, it doesn't make sense, according to the Brookings Institution. A construction labourer can expect to make 38% less than someone with a "medium" level of digitalization in their job, such as an office clerk. When comparing with jobs that have a "high" level of digitization such as software programmers we're talking 59% less. This is a long-term problem for construction.
Fewer workers, more to do
In the meantime, construction is on an upswing and is at a point where it has to do so much more, with less manpower. Using full or partial modular construction is a possible solution.  Contractor magazine gives us a concrete example through Ivey Mechanical Co. in Mississippi. Out of sheer necessity, the company created prefabricated assemblies. These are put together very quickly and by very few people on site.They couldn't bid on large contracts without this method.
At the same time, interest in the robotization of construction processes is growing to meet these needs.
Why modular housing now?
Modular housing has been around since the 1950's and experienced modest growth since then. Now, however, there are very good reasons it could start gaining serious market share.
The housing market is tight, with low inventory, and existing home prices are high.
Residential construction has yet to get in sync with demand, which has increased. But, as previously stated, it is beset by labour shortages.
Modular housing has lower labour costs.
It also has very competitive pricing.  Comparatively featured, modular homes can typically be 10% to 20% cheaper than an onsite built house. This will turn more renters into buyers.
Today's modular housing is nothing to laugh at
Now, while on-site residential construction has vastly improved its materials over the years, methods and timelines have remained pretty much the same.
In the meantime, modular housing, seen as a mere curiosity in its beginnings, has gone from this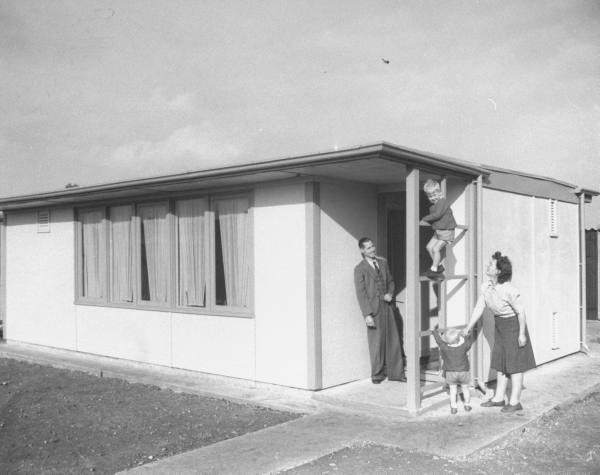 to this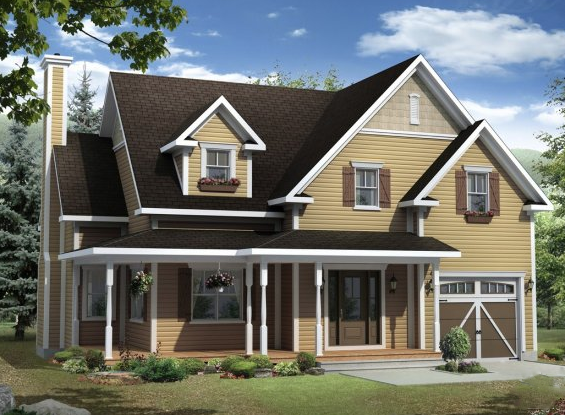 And this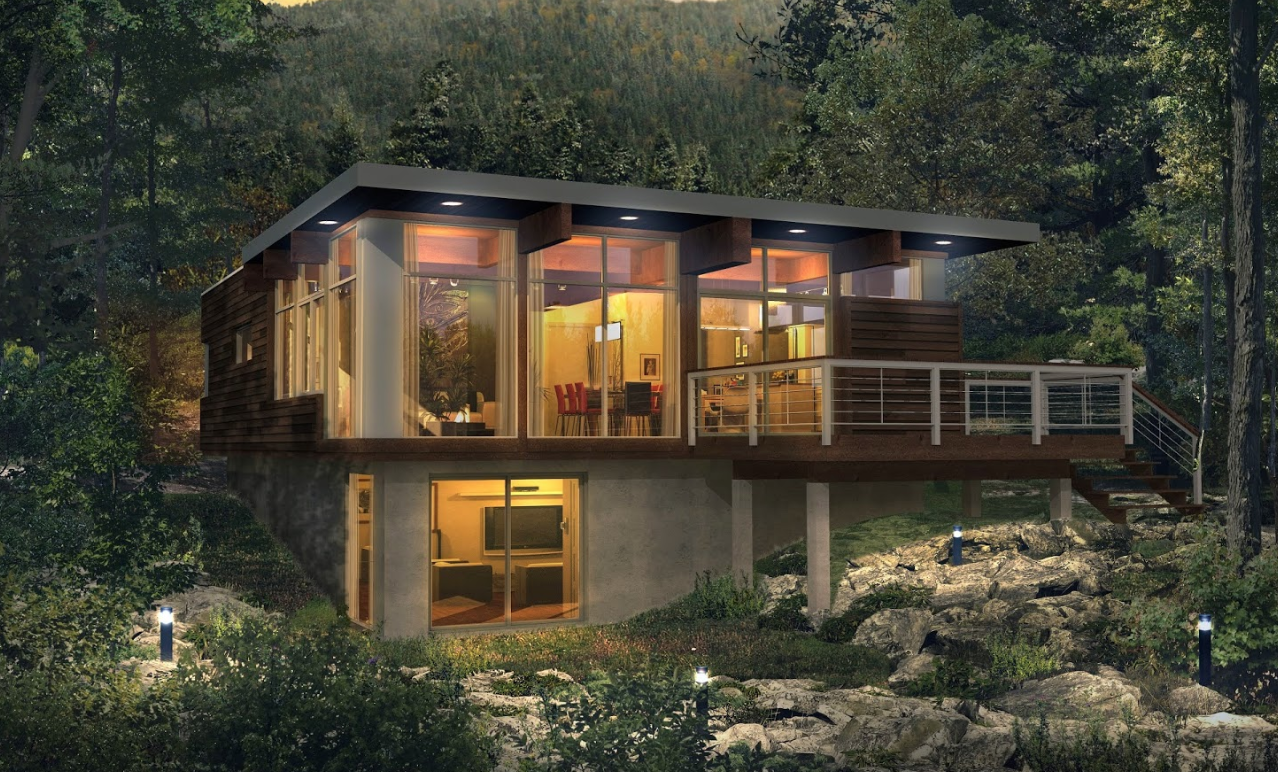 9% of the market and trending up
Manufactured housing (modular housing) represented 9% of single-family home starts in 2016. In 2017, it continues on an increasing trend.
Conclusion
Unless the on-site construction industry makes a concerted effort to use technology to improve processes and attract new workers, there will be increasing opportunities for prefab manufacturers.
We've developed the TRIFORCE® joist to help builders improve their framing with a strong lightweight and easily manoeuvrable design. We can help them save time with open webbing that facilitates mechanicals installation, saving subcontractor time and positively impacting your bottom line.
And, wouldn't you know it, even  modular housing manufacturers, have recognized TRIFORCE® advantages and are taking advantage of its characteristics!