A recent study by the Joint Center for Housing Studies of Harvard University foresees a healthy remodeling increase over the next 10 years. The study cites factors such as older homeowners modifying their homes allowing them to age in place, and first-time homebuyers modifying a newly purchased property. Per-homeowner-per year spending is projected to go up by 8.6% to $3,250 from here to 2025. Furthermore, the JCHS projects the industry will grow an impressive 17.8 %.
This increase in activity is expected to happen mainly in the large metropolitan centers of the Eastern United States.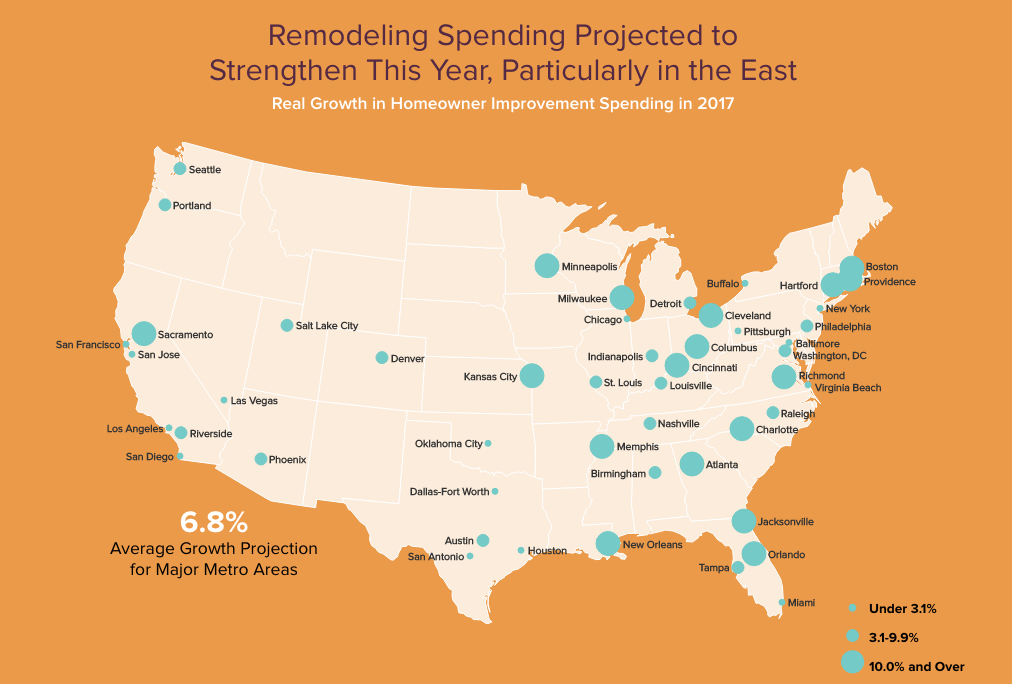 We've said it in this blog before, if remodelling isn't your main business, it remains a good fallback option. You have to remember that margins are typically higher in remodeling than in new home construction as well.
Interestingly, the Harvard study also cites a survey from JCHS and the Farnsworth Group that showing which remodeling specialty projects are on the increase.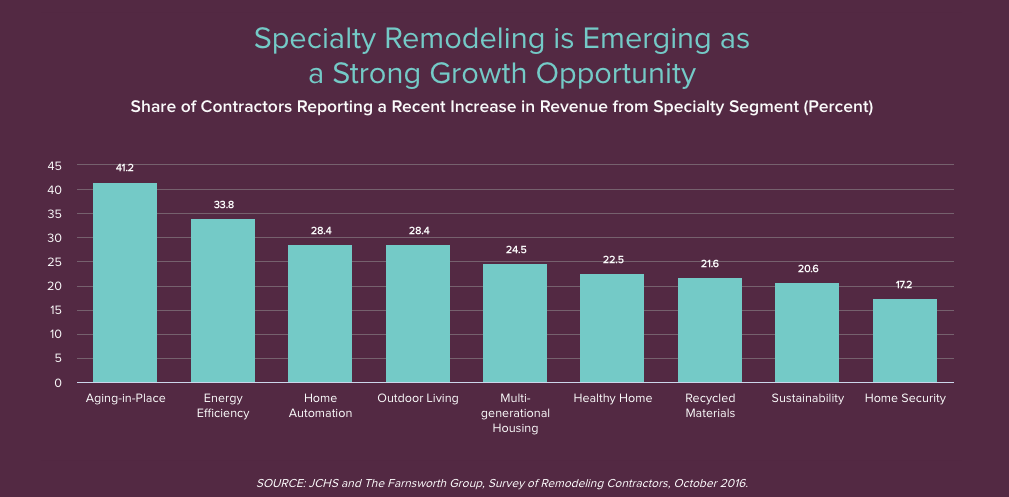 Some of these categories could require major additions to the building's structure and with it, the inclusion of a floor system.
Using materials that augment your efficiency will be key to staying competitive during an increase in remodeling. Choosing the right materials will also help maximize your opportunities.
Increase labour efficiency
Light and maneuverable, open joist TRIFORCE® can speed floor system installation. Thanks to a 24" adjustable end, it will allow you to compensate for "slightly off" foundations or framing, on the spot.
TRIFORCE®'s open design helps ensures quicker installation of HVAC, plumbing, and electricity. This joist creates an open floor cavity. This gives subcontractors maximum of freedom of movement to get the job done faster, without drilling through joists.
The combination of adjustability and open design are part what make the open joist TRIFORCE® such a unique product.
Go greener
The more your portfolio contains green materials, the more competitive you become. Have a look at the above specialty remodeling chart. You can see that energy efficiency and sustainability are growing concerns for today's homeowners.
Rely on Strength and consistency
Open joist TRIFORCE® is highly precise and consistent. Not only it is 100% robotically assembled, it is also is quality controlled over several production checkpoints. The result is a joist that won't let you down during installation. TRIFORCE® joists are also strong, and we even test them individually to make sure only proven joists reach the jobsite. Finally, we destroy those that fail the test. Download our spec guide to get all the details.
Take advantage of the remodeling increase
Plan to get in on the remodeling increase over the next few years? choose the right materials to make yourself more competitive. Open joist TRIFORCE® is designed with that in mind.