We have to do with the past only as we can make it useful to the present and the future.
– Frederick Douglas
Since 2015, our experts have been using this blog to bring you valuable, high quality content about floor systems. We offer creative solutions to technical challenges faced by builders on the jobsite while also promoting the use of engineered wood as a sustainable, safe and no-compromise construction material.
Every year, we focus on what matters to you. Consequently, our content reflects the evolving trends and concerns of our industry, making it just as relevant today. We believe there is much to learn from this short retrospection and hope you benefit from it as well.
So without further ado, let's take a look back at our top 5 blog posts in 2019!
#5 – TRIFORCE® Makes Fire Resistant Open Ceiling Basement Design Possible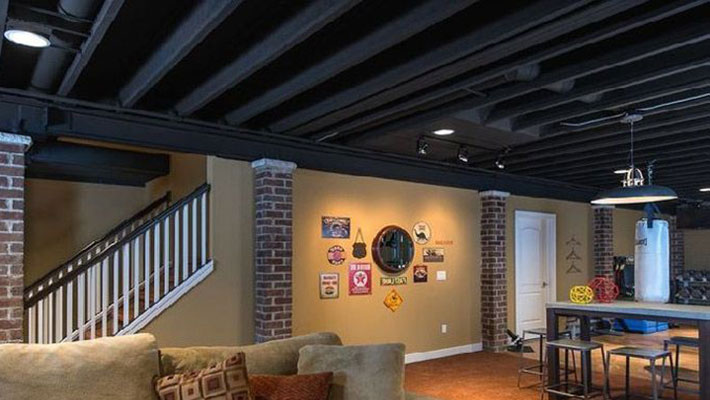 Now, if you'll excuse the pun, that's a hot topic. On the one hand, builders and architects strive to deliver stunning single family projects to homebuyers with inspiring designs and comfortable living environments. On the other hand, some standards and regulations might hamper their ambitions and limit their creativity for practical reasons, particularly in the basement where people and mechanical systems share a common space.
Enter TRIFORCE® open joist. It complies with the International Residential Codes' provision for fire protection and its open web design offers some extra room to come up with great basement designs. No wonder our blog post got so much attention!
#4 – Cantilevers: Best Practices with Open Joist Construction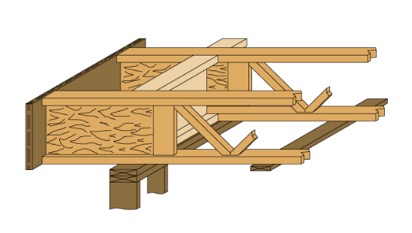 Cantilevers have gained significant notice not only for balconies but also for more eccentric designs and features. Fortunately, the TRIFORCE® open joist can allow you to turn your blueprints into reality. However, cantilevers need to be done correctly.
This blog post provides more in-depth information on how to install cantilevers and other criteria you should consider while designing a floor system.
#3 – Engineered Floor Joists: Which Are Best For Your Application?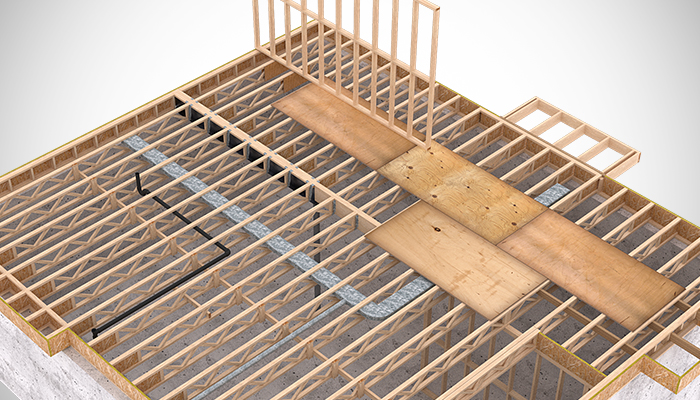 We're glad you asked! Wood-I, open joists, with or without metal plates… it all comes down to pricing, right?
Well, no. There are many reasons we decided to improve the good ol' floor truss and the results offer many benefits over I-joists and plated trusses. It turns out not all engineered wood joists are the same. In the end, making the right choice will not only have a positive impact on your bottom line, but it will also help streamline your entire project.
#2 – Should I Use a Floor Truss or TRIFORCE® in my Project?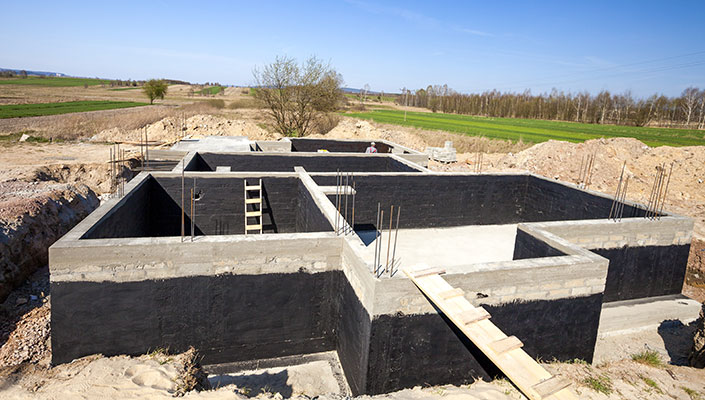 Again, that's a legitimate question! There are other viable alternatives when framing your floors, so why would you chose to go with TRIFORCE® ? In this blog post, we cover the advantages and downsides of using regular floor trusses versus our open joist solution.
We find the results speak for themselves and the benefits are compelling. But go read and decide for yourself!
#1 – Wood to Steel Connections: Making Sure It's Done Right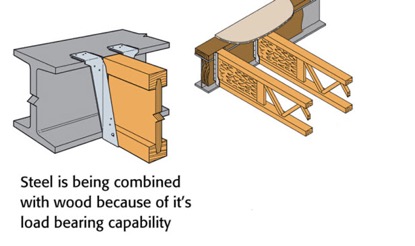 Finally, in first position, our most popular blog post this year was about making proper wood to steel connections. In fact, this particular topic has been attracting quite a lot of visitors on our blog and for a reason. As wood becomes more prevalent in the construction industry, builders need to figure out how to integrate it in complex projects with other materials.
Thanks to its flexibility and versatility, the TRIFORCE® open joist is the go-to solution when wood joists need to connect to steel beams. It allows builders and architects to take advantage of the benefits offered by engineered wood while also making it possible to blend with other materials in unique creations.
Let's move forward together.
As we welcome 2020, let's consider what we've been through and think of what awaits us in the near future. Clearly, growing environmental concerns and tougher industry standards will continue to play a defining role in construction.
However, builders and architects will be required to express their creativity not only through custom designs and unique projects, but also through inventive solutions to down-to-earth problems. New challenges such as labor shortage are increasing constantly and we keep hearing of the impact they have on the jobsite.
In this context, the TRIFORCE® open joist is more significant than ever. Indeed, our floor system is a concrete solution that helps contractors, architects and even lumberyards move forward confidently. Whether you already are a satisfied TRIFORCE® user or have just heard of our open joist for the first time, we invite you to subscribe to our blog to receive more relevant and actionable information on an ongoing basis!