As the manufacturer of TRIFORCE® joists, Barrette is obviously among the strongest proponents of wood-frame construction. But sometimes, because of design situations, there is a need to mix steel products with wood components. So how do these different components connect to produce superior buildings?
Steel Shapes
Steel beams pack a lot of load capacity into compact sizes and shapes. That's not only because of steel's inherent strength but also because of the beam's configuration. This presents challenges when attaching wood components like floor joists to a steel beam. How does a steel beam supporting floor joists work? How do wood and steel connect?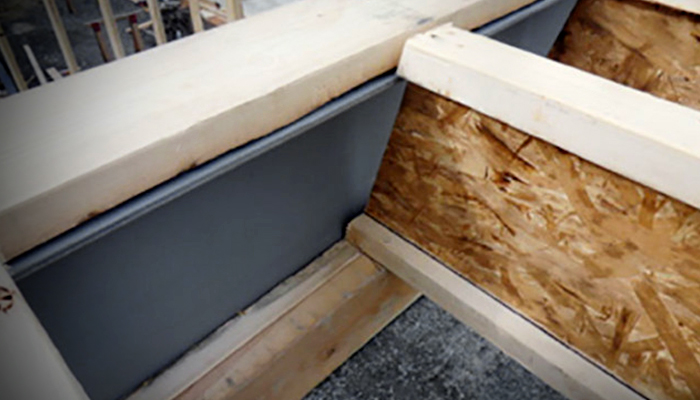 Not Square-Cut?
One way to attach joists to a recessed steel I-beam is to install the perpendicular joist so that the bottom chord bears on the bottom beam flange (inside the "I"). This most often involves trimming the joist end with an angled "bevel cut" or "fire cut" so that the top flange of the I-beam doesn't get in the way of the joist's top chord.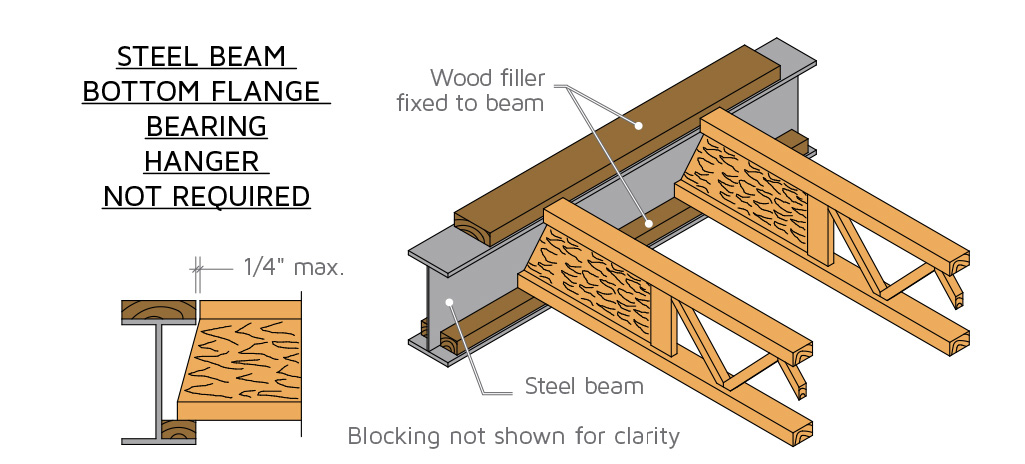 For this connection method, a joist hanger is not required. Usually, the I-beam bottom flange is built up with a wood plate to fix the joist and the top of the beam may be filled with wood to match the plane of the joist's top flange.
Hang In There
The most common method for attaching perpendicular joists to a steel I-beam situated within a floor system involves the use of joist hangers. We call this the I beam joist hangers method. There are a couple installation options. Frequently, the top of the I-beam is capped with a wood plate to which top-mount joist hangers can be nailed. In this situation, the inside of the I-beam is padded out with wood to support the back of the hanger if the hanger is not long enough to reach the bottom flange of the beam.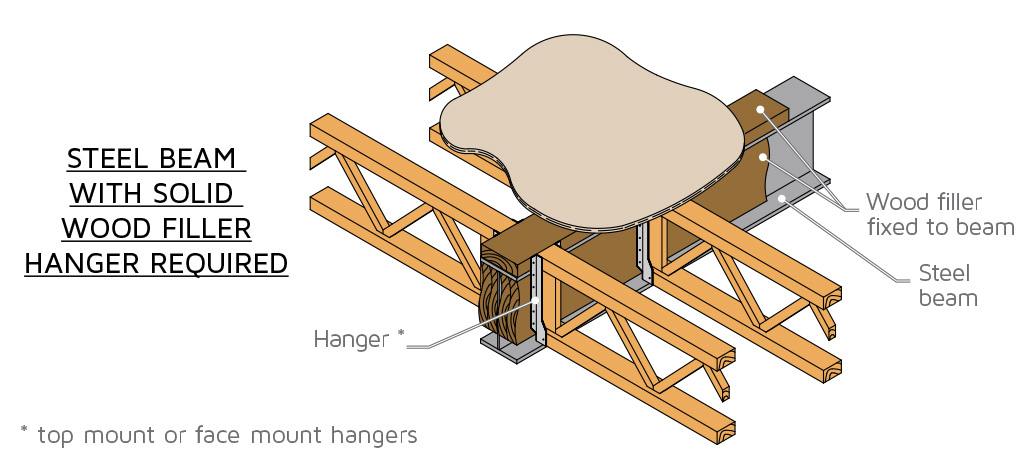 A variation of this method sees the top flange of the hanger welded directly to the top flange of the I-beam, avoiding the use of wood plates and fillers. This method results in the top of the joist being flush with the top of the steel I-beam. Again, padding out is required if the hanger does not reach the beam's bottom flange.
Dropped Beam
If the building design includes a "dropped" beam that breaks up a ceiling expanse below, joists can bear on the top of the I-beam. Here, they most commonly sit on a wooden plate that caps the beam. Prescribed installation methods, called out on joist placement plans, should be followed.
Expert Advice
In all cases where wood and steel framing components must be attached, follow manufacturers' specified methods. Doing so when installing TRIFORCE® joists will help ensure peace of mind underfootTM.