When you operate a lumberyard, builders and contractors are counting on you to provide them with the solutions they need to face challenges such as labor shortage, out-of-stock components, tight deadlines, and other unexpected delays working against the timely completion of their projects.
We can help you help them.
---
WHY YOU SHOULD OFFER THE TRIFORCE® OPEN JOIST

MAKE-TO-STOCK
You do not need to custom-order everything. Keep the TRIFORCE® open joist in stock, in various depths and lengths, to accomodate your clients when they need.

TRIMMABLE
Help your buyers save time with joists that adapt to unexpected situations! The TRIFORCE® features an adjustable end that can be trimmed to custom lengths.

NO METAL PLATES
Save on gas! The TRIFORCE® open joist has no metal plates, making it much lighter to ship than dimensional lumber or plated trusses.
---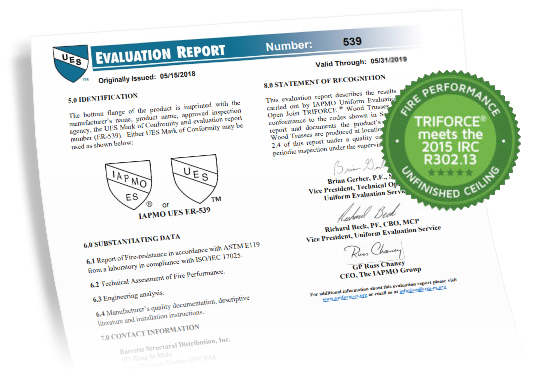 TRIFORCE® IS A FIRE-RESISTANT SOLUTION
In accordance with Exception 4 of Section R302.13 of the 2015 International Residential Code® , TRIFORCE®'s fire-resistance is equivalent to or greater than that of 2-inch by 10-inch nominal dimension lumber.
The 2015 IRC is enforced by a majority of American states. It requires that unprotected floor/ceiling assemblies exceed a minimum level of fire resistance to address safety concerns. Before now, the cost of achieving this fire resistance has limited builders to expensive options. But now, with TRIFORCE®, builders can meet both fire performance and quality of floor requirements while enjoying all the advantages of an open joist solution.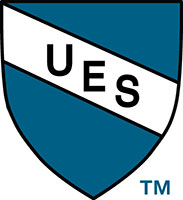 TRIFORCE® testing was conducted by an independent laboratory and Evaluated by Uniform ES, a respected evaluation service accredited by both the American National Standards Institute (ANSI) and Standards Council of Canada (SCC).
---
FIND A DISTRIBUTOR IN YOUR AREA
Not available at your prefered distributor? Call us at 1 800 263-7265