For lumberyards that don't typically sell engineered wood, there are many good arguments in favor of carrying this type of product.
EWP use will grow
Indeed, with the return of a healthy construction industry and increased competitiveness, you can bank on builders looking for wood products that will give them a better bang for their buck. According to the LBM Journal, Engineered Wood Product output will grow up to 33% by the year 2020.
Engineered wood is strong and precise
EWP outperforms equivalent dimensional lumber in loadbearing, stiffness and lightness. This makes it particularly attractive for its strength and ease of use. Therefore, it is highly adaptable to single-family, multifamily or light commercial construction.
EWP pricing is stable
Market pricing fluctuations in dimensional lumber can wreak havoc on a builder's profit. Once a contract is signed with a homeowner, the risk is that the builder be caught in a bad position if the price goes up at the time of order. You can help your customer offset some of this risk by supplying them with EWP for floor systems for example.
Engineered wood floor systems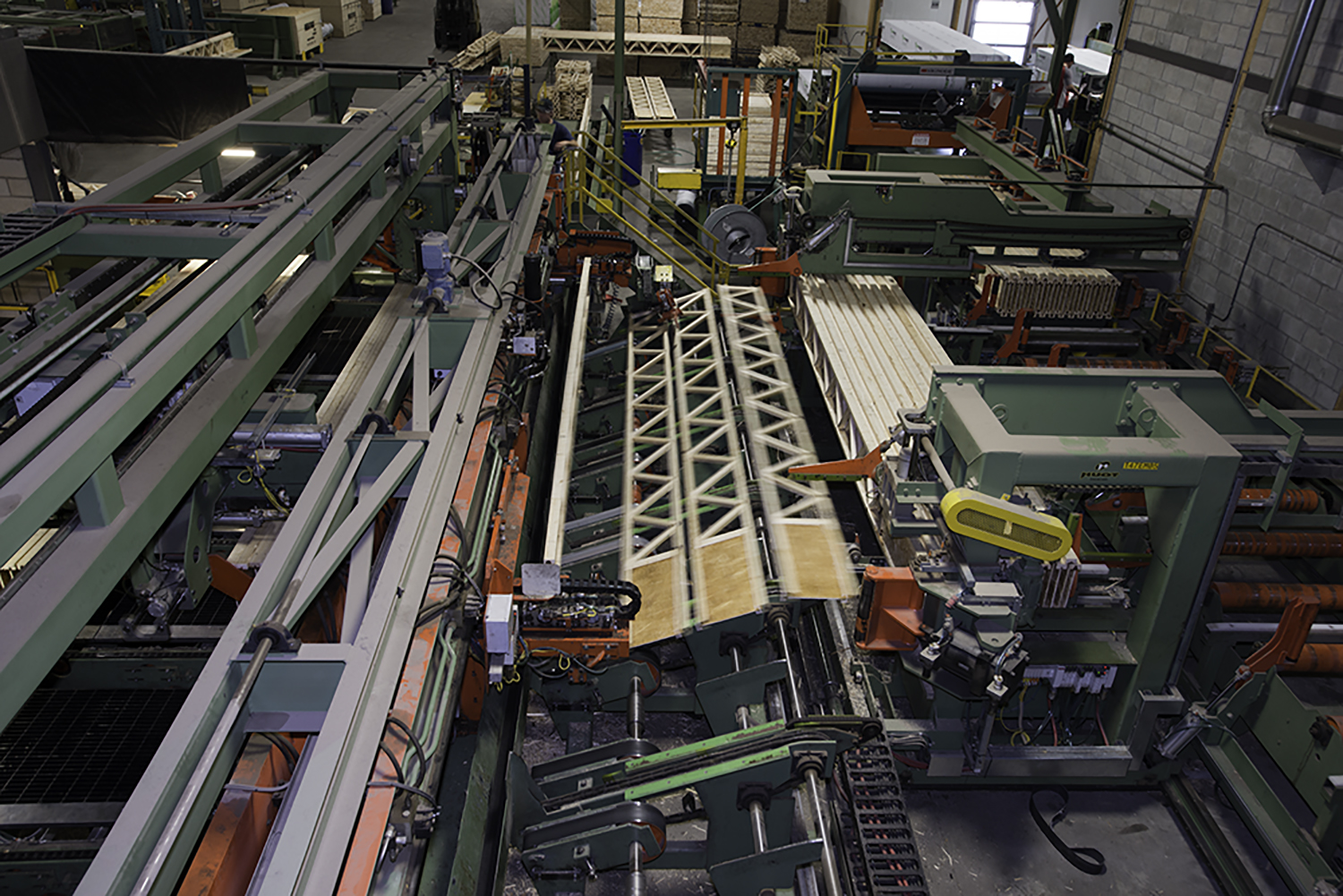 The TRIFORCE® engineered wood floor system can offer lumberyard customers many advantages
We manufacture TRIFORCE® in a state of the art robotic facility. This allows us to produce a high-quality product, consistently, and in large volumes.
We test each TRIFORCE® individually to ensure only proven units are shipped to the jobsite
TRIFORCE® is trimmable up to 2 feet in the field
Easily and economically enhance its performance by adding strongbacks
It also meets Fire code requirements in accordance with exception 4 of section R302.13 of the 2015 IRC.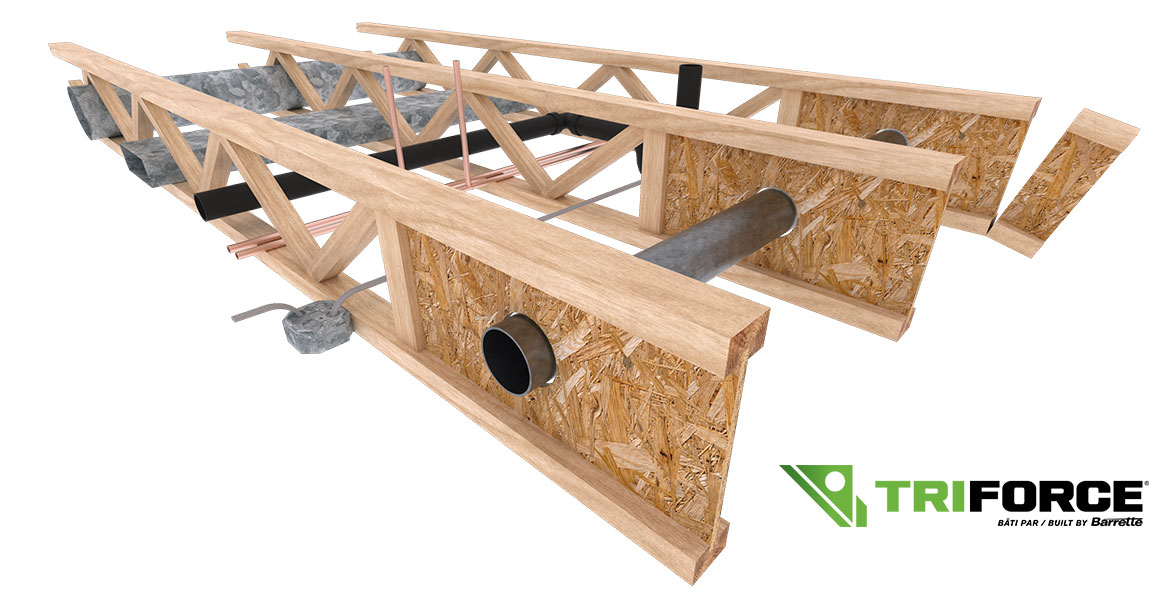 Other things lumberyards should know about open joist TRIFORCE®
Open joist TRIFORCE® is manufactured in depths of 11 7/8", 14" and 16". This allows you to use the same rim board, blocking and hangers you are currently using.
Pricing is competitive with I-joist at 11 7/8" depth. Recent I-Joist price hikes in the 14" and 16" depth also make it a compelling alternative.
TRIFORCE® is manufactured in even foot increments. Moreover, it is stocked locally at a network of distributors
Within the Eastern half of the United States, lumberyards can order and receive TRIFORCE® within two days.
Most TRIFORCE® distributors stock the entire line. This allows you to provide your customers with a variety of options.
Our network of distributors provides engineering services including layouts, single member sizing, sealed calcs. and other services, free of charge.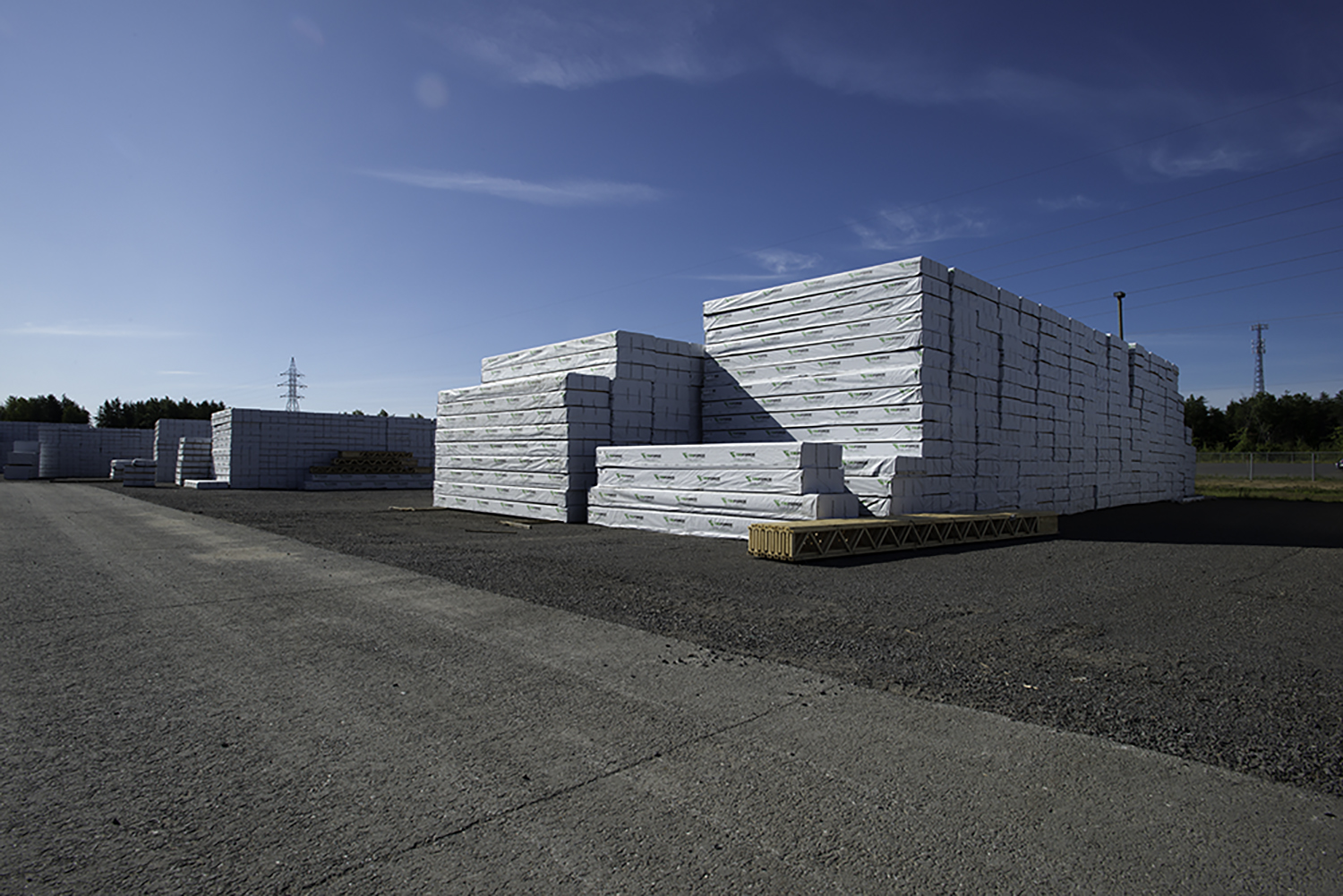 So, why not complement your lumber yard EWP program? Provide a unique product for many different applications, including plated floor truss replacement.