Evolution of the Wood Floor Joist
(Course Number: EOTWFJLV)
At the end of the course, participants will have a better understanding of the following:
Engineering timber from our forests.
Re-Engineering lumber from our trees.
Building Codes and Public Safety.
Latest technology to accommodate new building designs.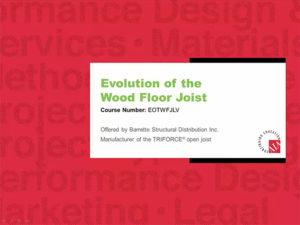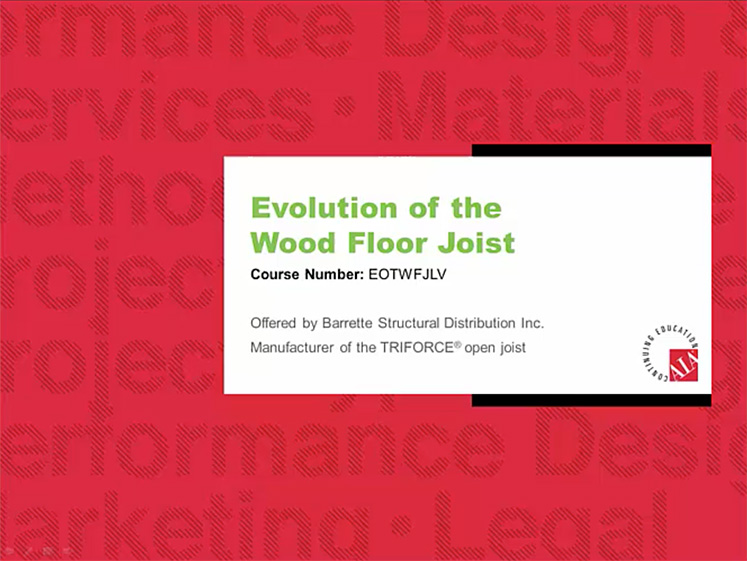 This program is registered with AIA/CES for continuing professional education. The credit (1) earned on completion of this program will be reported to AIA/CES for AIA members. Certificates of Completion for both AIA members and non-AIA members will be provided within 30 days after sending the following form and viewing the online course.