Better management
QuickToolsTM is a software suite equipped with applications that provide better management of the Open Joist TRIFORCE®.
Whether doing a simple calculation, detailed plan or a tender, managing a client's database or for help with inventory, the QuickToolsTM suite allows you to be just as efficient inside the office as the Open Joist TRIFORCE® is at the worksite.

QuickToolsTM  LAYOUT
The Open Joist TRIFORCE® is an advanced engineering product, which is accompanied at time of delivery by a set-up guide that includes all technical data related to the project. To carry out these plans, the team of engineers and technicians (as well as all distributors) can use the QuickToolsTM LAYOUT plug-in. With the integration of all load transfers, from roof to flooring, the calculations are now straightforward and quick. The set-up guides are clear and easy to follow, allowing the installation team to be more efficient at the worksite when positioning Open Joist TRIFORCETM elements.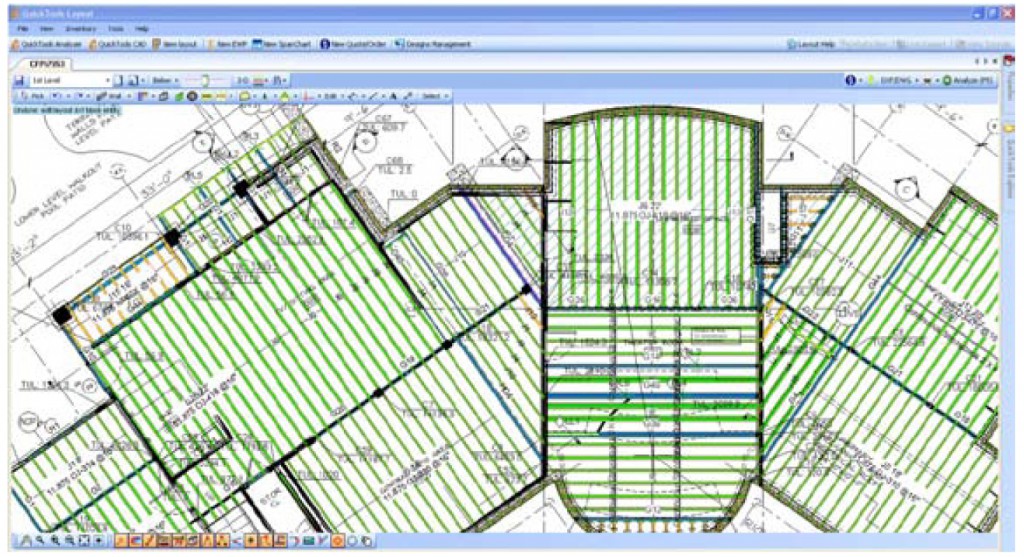 QuickToolsTM  ANALYZER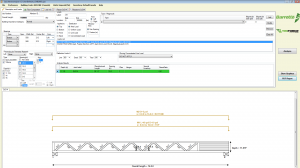 Another plug-in used is the QuickToolsTM ANALYZER, which allows you to do a structural analysis of an Open Joist TRIFORCE®.
Detailed engineering data can be obtained for a single element, thus ensuring that all calculations respect the principal building codes in North America.