Green building practices are on the rise, thanks to increasing homebuyer interest in the green home.
A recent survey by the NAHB (National Association of Home Builders) lists what makes up a green home for today's builder.  Energy efficient Low-E windows topped the list, used by 95% of those surveyed.  High-efficiency HVAC systems came in at an impressive 92%. Efficient construction techniques that minimize material usage were also near the top of the list at 67%.
Engineered wood floor systems: a natural choice for the green home
A well-designed floor system plays a crucial role when it comes to installing high-performance HVAC. Engineered wood floor systems, built to allow concealment of ducts and piping between floors are a natural choice over dimensional lumber. However, not all engineered wood is equal in this respect.
An open design is best
Joists with an open design have a clear advantage. Today's high-efficiency HVAC has more ducting than traditional systems. Take for example balanced air systems, which pull air in and out of the house, and conserve energy thanks to heat-exchange. As you can see, these require a significant amount of ducting.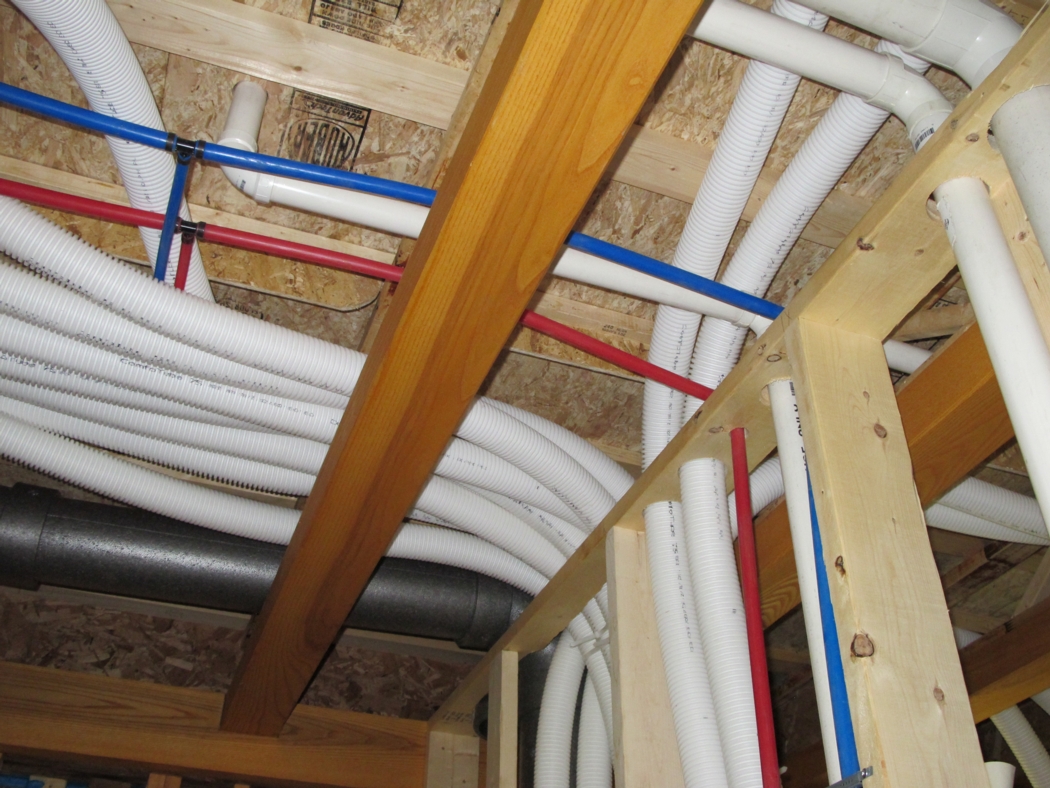 Although I-joists are drillable, there is a limit to a number of punch-outs you can use and holes you can drill into them. This may result in time wasted rerouting ducting and wasting time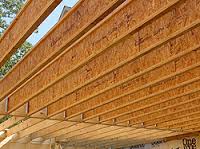 Using an open joist system allows HVAC installers much more freedom of movement.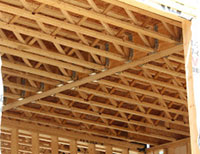 Higher efficiency homes require more efficient floor systems
Builders recognize the economic benefits of installing high-efficiency HVAC and using more efficient construction techniques. The TRIFORCE® floor system, with its adjustable end and open design, is well suited to help you take advantage of increasing interest in green homes.
Find out more about the open joist TRIFORCE®, download our Specification guide!