Is there anything engineered wood products can't do? Seriously, the advent of engineered wood has brought so many new possibilities to the wood industry. It constantly forces you to reconsider what you think wood can or can't do.
The Brock Commons building
For example, the Brock Commons building, a student residence built for the University of British Columbia in Vancouver, Canada. It's an 18-story hybrid mass timber building (2 concrete floors at the base and 16 wood structure floors), and the tallest of its kind in the world so far. It includes 272 studio apartments and 33 four bedroom units.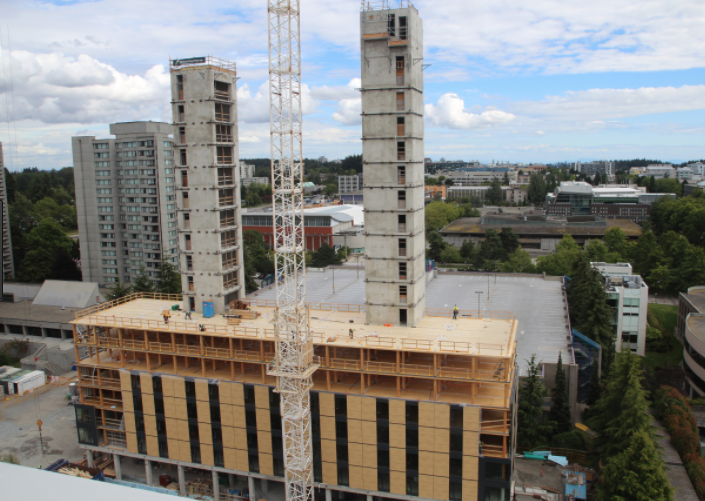 Engineered wood products used
There are two main "building blocks" for this wood structure:
Cross-laminated timber panels made of 5 layers of dimensional lumber bonded together in alternating orientation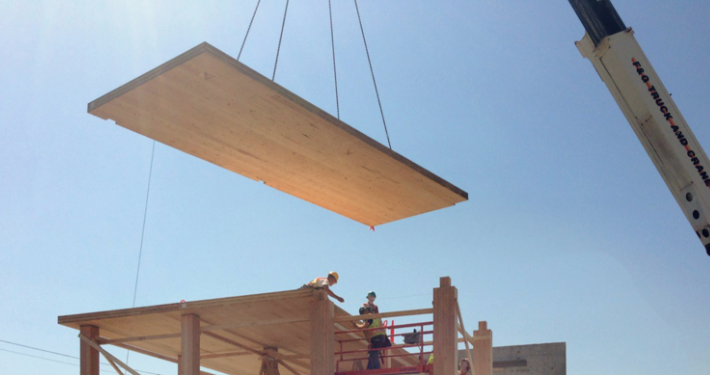 Glulam timber columns with steel connectors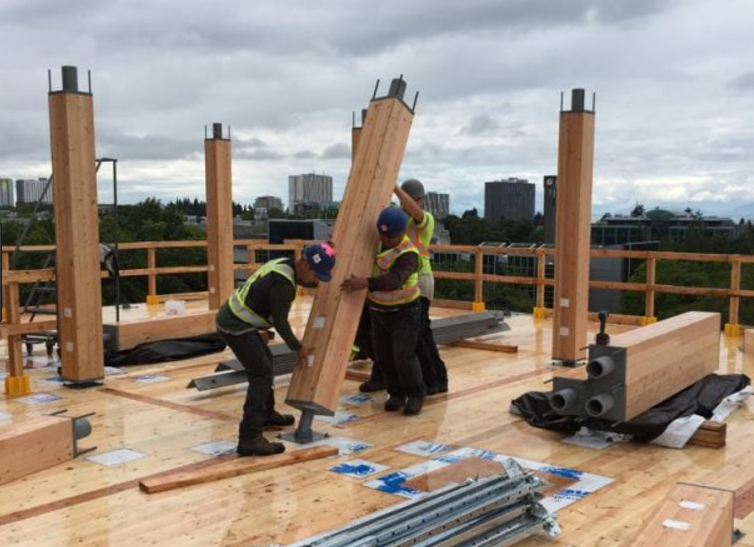 Not surprisingly, these prefabricated panels and Columns made on-site assembly quick. Indeed, the structure's construction finished in approximately 66 days, in the summer of 2016. Here's a time lapse video: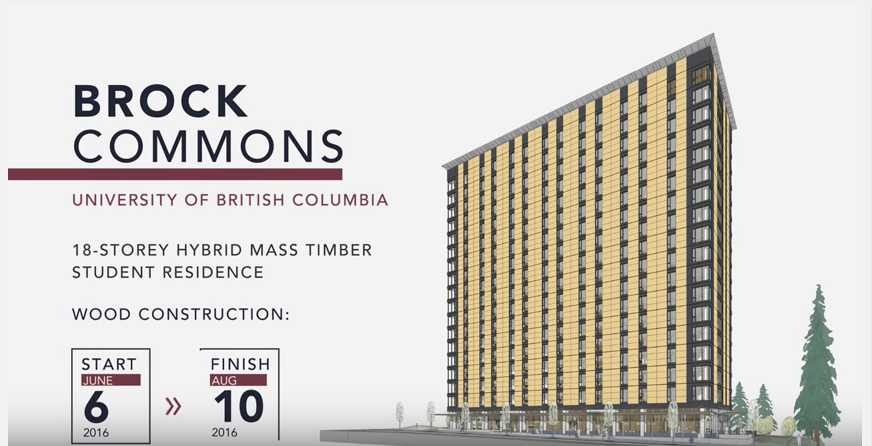 Safety
From a safety perspective, the building fulfills, and in many areas exceeds existing code. Special regulation was approved as the building is higher than anything provided for in the provincial wood construction building code. Furthermore, the fire and seismic standards set for the structure even exceed those of steel and concrete buildings! For example, thanks to layers of fire-resistant gypsum board covering much of the wood paneling, the building is set to have a two-hour fire rating.
Engineered wood constructions such this one exemplify why this type of product will definitely help increase productivity and safety in construction for years to come.
Engineered wood, designed to improve construction
The TRIFORCE® wood joist is also an engineered wood product designed to provide stiffness, superior load-bearing, and safety to your construction projects.  Here's why it is ideal for residential, institutional, light commercial and industrial construction.
Light and maneuverable. Easy to carry: one worker can carry two TRIFORCE® joists at a time
Open web design which allows for faster and easier installation of HVAC, plumbing and electrical equipment.
Adjustable. With two feet of trimmable end, the open joist TRIFORCE® can compensate for measurement errors and help keep your project running on time

Highly precise and reliable thanks to 100% robotic manufacturing process
Finally, I encourage you to learn more about how this engineered wood floor joist can help you be more successful in your construction projects.