Barrette Structural Distribution wants to make it supremely convenient and easy to use TRIFORCE® open joists. So, they've developed ANALYZER, a user-friendly software that enables TRIFORCE® suppliers and users to control their own floor joist design process.
Try Our Standalone Software for Free!
As the name of the software implies, individual TRIFORCE® joist sizes can be analyzed to see how they will perform in given situations, defined by spans, loading conditions and joist spacing. ANALYZER software has extensive design capabilities. This means you can use it to specify framing treatments for point loads, cantilevers and other structural challenges. It comes along with detailed engineering analysis reports. Most important, for active and ongoing users of this comprehensive software, ANALYZER is free!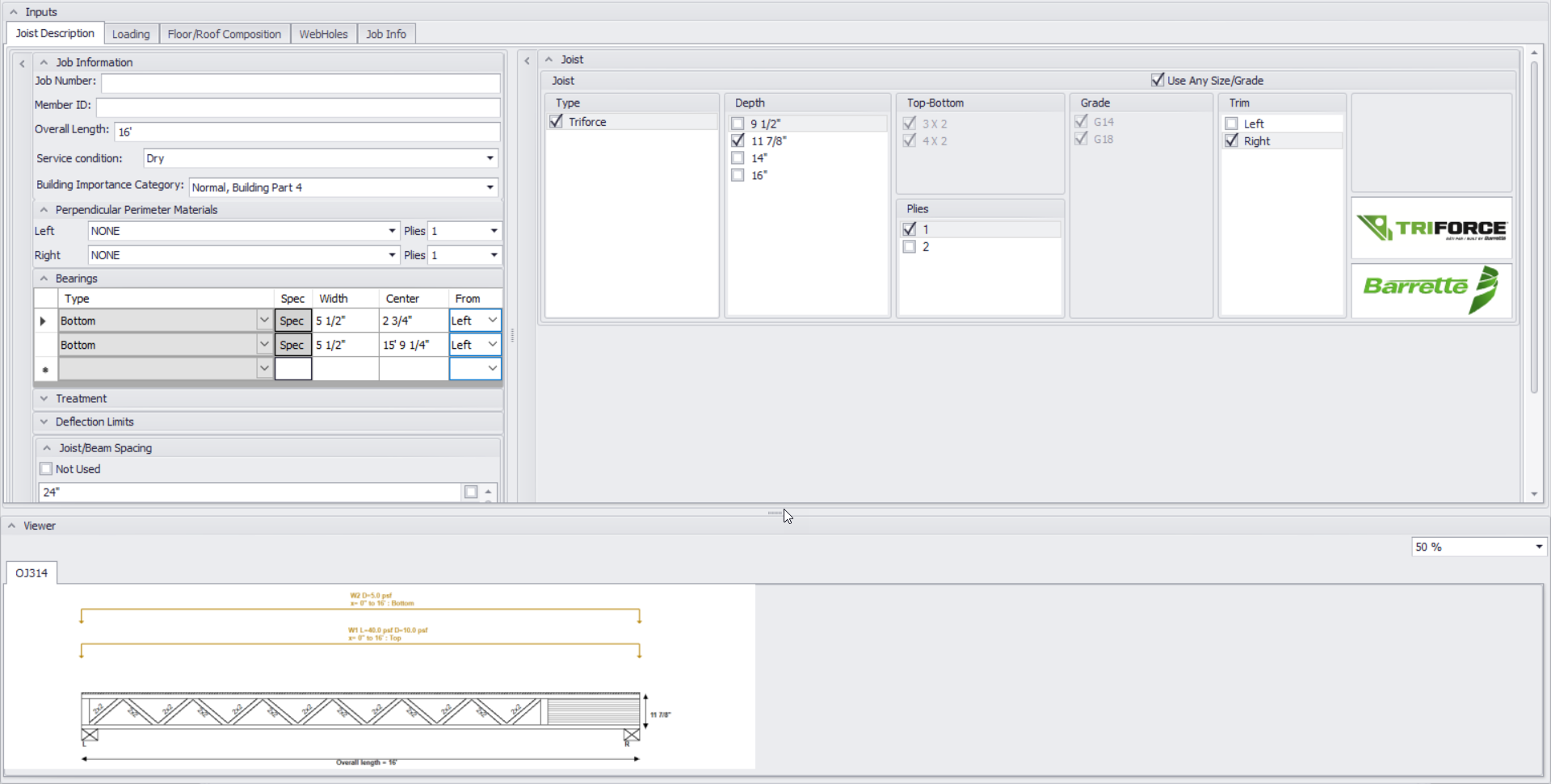 System Requirements
This is what you need to get started with ANALYZER.  System requirements include:
Windows 7, Windows 8, or Windows 10 (32-bit or 64-bit)
1GB of RAM
315 MB of free Hard Disk Space
Screen Resolution of 1280X1024 or higher
High speed internet connection
Nothing unusual here.
A commitment to using TRIFORCE® joists regularly is also required.
TRIFORCE® representatives can arrange installation of the ANALYZER software by simply requesting a software license key.  We will also supply you with a User's Guide to train and mentor designers of TRIFORCE® floor systems. There is even an active support service so that any designers' questions can be addressed while using the software.
Barrette Structural Distribution has created the best new floor joist in TRIFORCE®.  Now, we are proud to let you use the best new floor system design software. It's easier than ever to take advantage of the benefits TRIFORCE® offers!
ANALYZER software ensures peace of mind underfoot™!